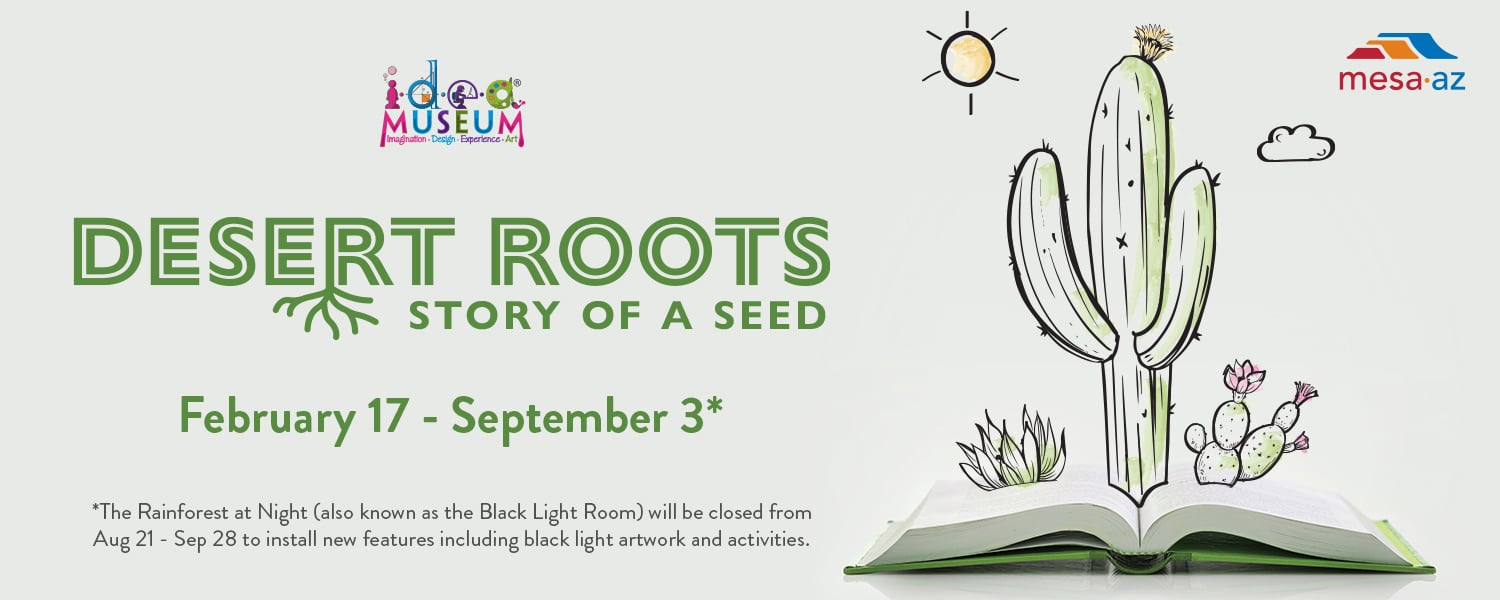 Following the story of a resilient little prickly pear seed learn about the entire seed lifecycle from germination to sprouting roots, leaves and flowers to edible fruit through unique tactile art and STEM activities.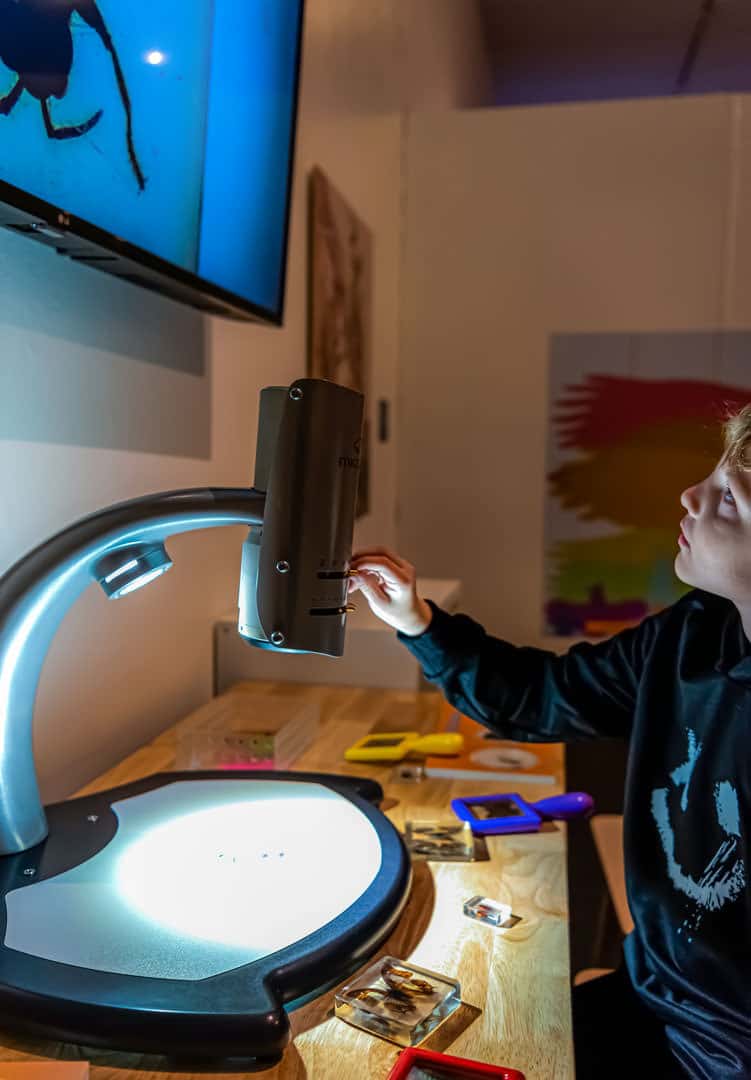 Image does not represent new MicroEYE experience.
Interactive Experiences
Numerous interactive art-viewing and art-making experiences will allow guests to deepen their understanding of the seed lifecycle.
Experiences include: 
Interactive plant orchestra where families can create music using signals from plants in real-time
Taking a closer look at the magnified world of plant structures using a larger-than-life microscope
Exploring a variety of native plants using your different sensesExpanding your artistic talents at various art stations and a community-created mural
 
Featured Artists
"Engaging activities and incredible artwork showcase each plant lifecycle stage," explained i.d.e.a. Museum Curator Mike Goodwin. "Guests will be inspired to play, create and interact with plants, deepening our understanding of and connection to Arizona Flora. Desert Roots features Arizona artists representing various art mediums, including neon and glass, wool and embroidery, paint and woodburning, ceramic and holograms."
Desert Roots: The Story of a Seed will feature more than 24 local Arizona artists.
Artists Include:
Amanda Adkins
Alexandra Bowers
Jason Chakravarty and Jennifer Caldwell
Cindy Dach
Jake Early
Eric Elmore
Illuminate
Allie Giambalvo
Lisa Jacobs Handler
Tanya Hamilton
Shachi Kale
Ed Mell
Mary Meyer
Lola Panco
Kendra Sollars
Ien Urso
Weaver Younghans
Victoria Klotz
Kristen Wesley
Magda Gluszek
Jimmy Fike
Casey Olsen
Wendy Raisanen