Sponsors and Business Opportunities
By sponsoring engaging exhibitions at the i.d.e.a. Museum, you align your brand with a trusted and valued organization with a passion for making a positive impact on our community and supporting early education. Our legacy is creating original, fun and educational hands-on art and STEAM inspired experiences aimed at nurturing creative thinking, and we've done it for 40 years.
Our members and guests value experiences that inspire learning and innovation. They also value and support companies that invest in early childhood education and community.
Your financial contributions reflect your company's investment and commitment to community. Becoming a sponsor can help you not only build goodwill for your brand, it can also help you build brand awareness and loyalty among families passionate about investing in early childhood education and community.
For more information and to discuss how the i.d.e.a. Museum can help you reach your goals, contact Development Manager Lindsay Hochhalter. She can be reached at lindsay.hochhalter@mesaaz.gov or 480-644-5564.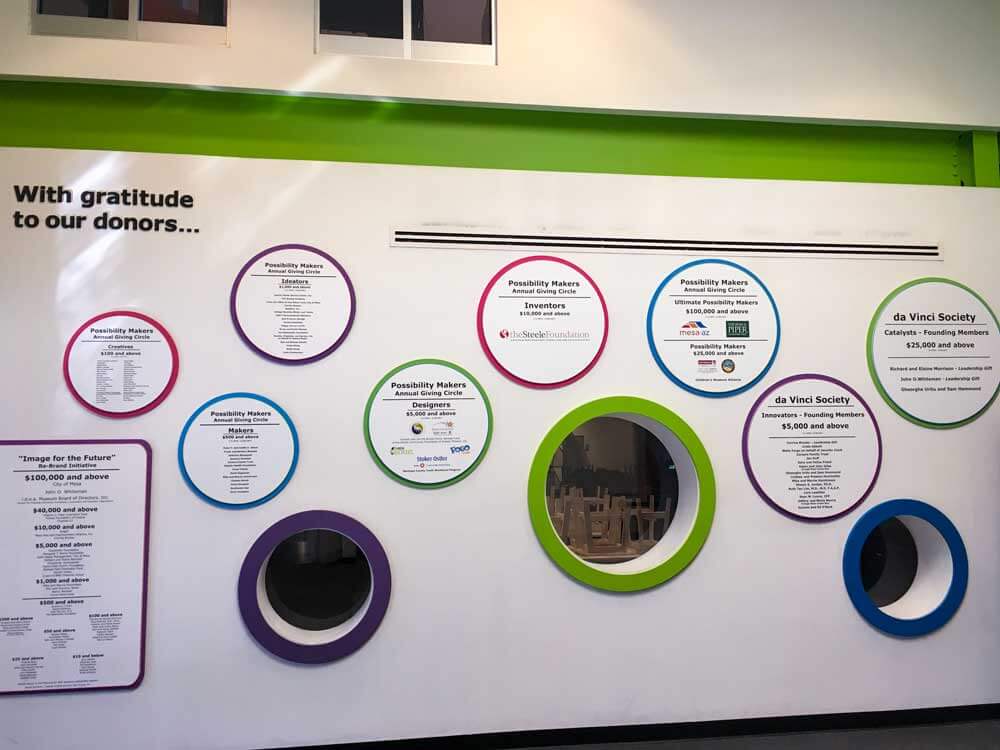 Our Sponsors and Funders
The City of Mesa's i.d.e.a. Museum is grateful to the following for helping support early learning, nurture creative thinking and engage families in creative opportunities with their funding and sponsorships through the i.d.e.a. Museum Foundation, nonprofit 501(c)3 support organization.
Educational Exhibitions & Programs Sponsors  and Funders