John Whiteman In Memoriam
You can make a difference!
Support John Whiteman's vision by becoming an i.d.e.a. Museum advocate.
Help provide opportunities that support early learning, nurture creative thinking and engage families. Make a difference in our community by becoming a volunteer or donor. Learn more on our website.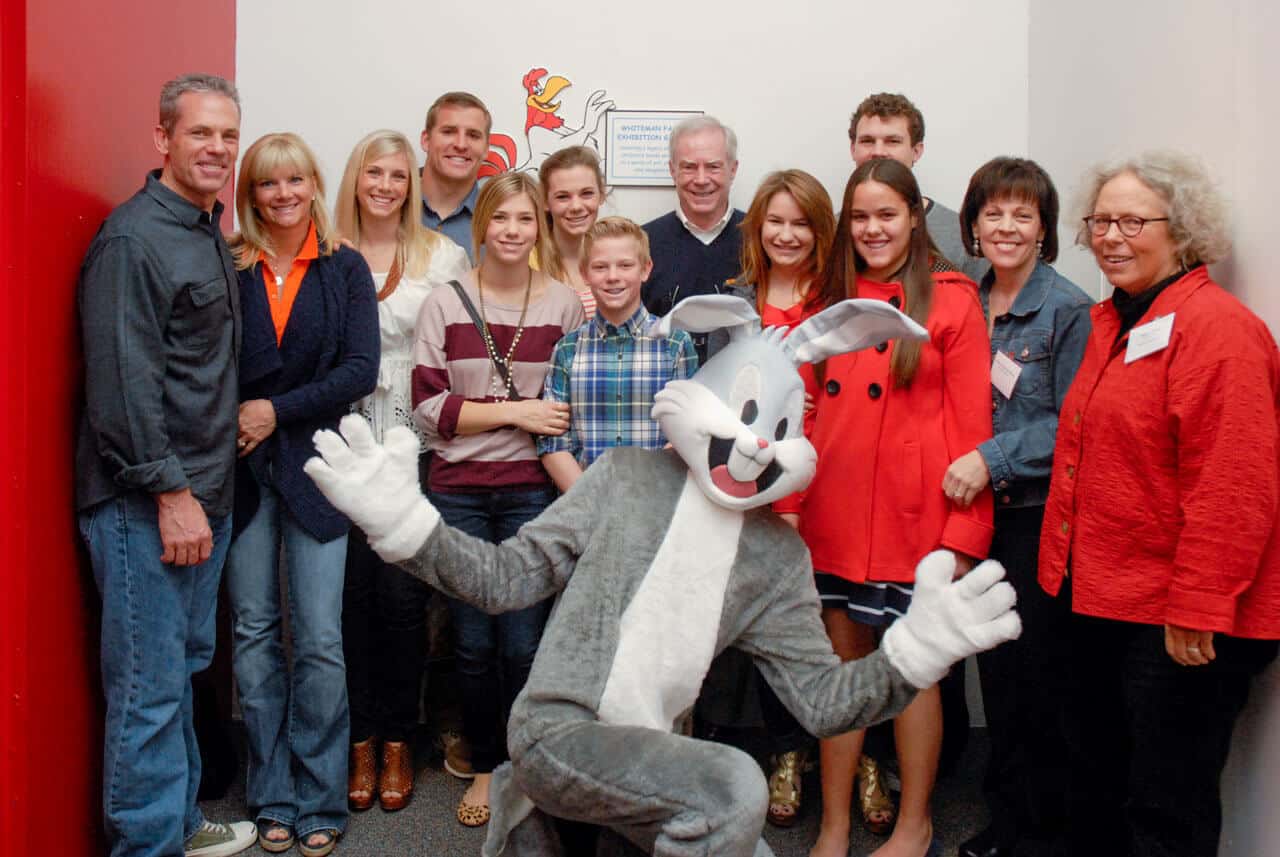 Remembering the Legacy of John O. Whiteman
The i.d.e.a. Museum staff, City leadership and Foundation board is deeply saddened by the passing of museum founder and philanthropist John O. Whiteman. In Mr. Whiteman's spirit, we encourage families in the Valley to take a moment to volunteer at organizations that make a difference in our community.
"Words are inadequate to express the impact of John O. Whiteman on the community, our museum and every person he met, including me," said Sunnee D. O'Rork, executive director of the i.d.e.a. Museum. "He will be dearly missed."
Creating a legacy
 More than 40 years ago, John O. Whiteman envisioned a destination for families, where together children could enjoy beautiful art and express themselves creatively. That place would eventually become the i.d.e.a. Museum, which has attracted almost 3 million visitors in its 40-year history.
Children are the Future
Of particular importance to John Whiteman was giving back. He was passionately committed to philanthropy that benefited young children, supporting numerous organizations in these endeavors. He leaves a legacy of kindness, hard work and compassion.
John Whiteman was a long-time supporter of the museum and early childhood education, including promoting ArtVille, Mesa K-Ready, EduCare and all-day Kindergarten. He also focused attention on many wonderful community causes through his foundation.
Whiteman Family Exhibition Gallery
The i.d.e.a. Museum named the Whiteman Family Exhibition Gallery in 2011, in honor of the commitment and support provided to the museum by John Whiteman and his family.
The gallery's exhibitions aim to inspire children of all ages to tap into their imaginations and appreciate different viewpoints and cultures, while learning about exhibition themes.