Join us at the i.d.e.a. Museum during the upcoming discounted or free days – made possible through generous donations and grants to support our Access for All programs.
Museum Discovery Day 
TBD – currently on a pause. 

The i.d.e.a. Museum participates in a few free admission days and nights as part of the City of Mesa's Museum Discovery series. The fiscal year 2021/22 schedule has not been announced. Stay tuned.    
Complimentary access is part of a move toward offering Museum Discovery events on select days or evenings by City of Mesa cultural institutions, including the Arizona Museum of Natural History. These free days and evening events are aimed at making science, art and hands-on activities accessible to families of all economic backgrounds.  
At the i.d.e.a. Museum, guests can experience imaginative and creative experiences in ArtVille and the HUB Gallery. 
Free days are very popular and attract crowds. No registration is required, but the museum may implement timed tickets at the door if capacity is reached to better serve visitors, avoid long lines and allow as many people as possible to enjoy the museum. Tickets, if issued, would be distributed on a first-come, first-served basis. No advanced tickets will be distributed.
Museum Discovery events are made possible through financial support from the City of Mesa, as well as individual donors and grants that fund the museum's Access for All programs, including Wells Fargo Foundation.
First visit? Check out our Museum FAQs.
Did you know? The i.d.e.a. Museum and Arizona Museum of Natural History also offer discounted admission for economically challenged families, so they may experience the museum without the crowds typical on free days. Families who present their Electronic Benefits Transfer (EBT) card qualify for a $2 admission per person (up to 6 people) and may visit both museums during business hours that are convenient for their families. 
More about museum activities found online at arizonamuseumofnaturalhistory.org, ideaMuseum.org and mesaartscenter.com.
ABOUT CITY OF MESA ARTS & CULTURE
Mesa's Department of Arts and Culture includes the Arizona Museum of Natural History, i.d.e.a. Museum and Mesa Arts Center, all located in downtown Mesa, Arizona. The mission of the department is to strengthen, for all, the creative, social and economic fabric of our community and region through inspiring, relevant, engaging and transformational cultural experiences and cross-sector collaborations.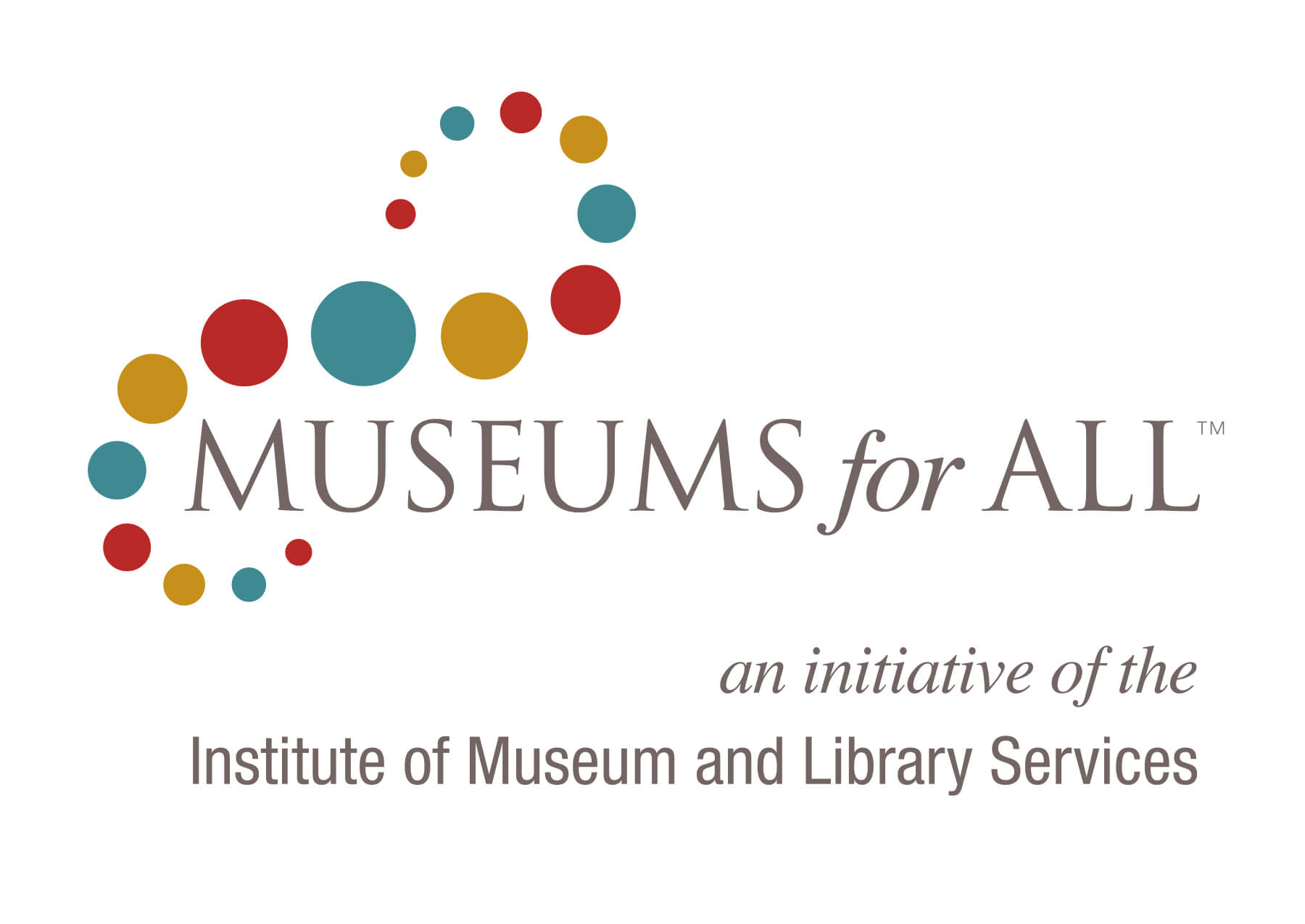 The i.d.e.a. Museum is a proud participant in Museums for All – a cooperative initiative between Association of Children's Museum and Institute of Museum and Library Services. 
This initiative allows families presenting an Electronic Benefits Transfer (EBT) card and valid photo ID receive a discounted museum admission ($2 per person; limit 6 in a family) when they stop by the i.d.e.a. Museum.
This signature access program encourages families of all backgrounds to visit museums regularly and build lifelong museum habits.
 Please note: Cannot be used with other discounts.  
For more information about our program click below.

Blue Star Museums - currently on a pause
The i.d.e.a. Museum offers free admission during the summer to active-duty military families via the Blue Star Museums program. This program – for men and women serving in the Army, Navy, Air Force, Marines, Coast Guard and the National Guard and Reserve – aims to provide families with cultural experience.
Just show one of the following IDs – Geneva Convent ion common access card (CAC), DD Form 1 173 ID card (dependent ID) or DD Form 1173 -1 ID card – so you and up to five family members may receive free admission.
Blue Star Museums is a collaboration among the National Endowment for the Arts, Blue Star Families, the Department of Defense, and more than 2,000 museums nationwide.
Also enjoy these activities and more:
Create a masterpiece on iArt, the Animation Station and Urban Art screen
Learn to solve puzzles and develop spelling skills via educational games on Tech Table
Enjoy imaginative play in ArtVille* (a socks-only space aimed at ages 0-4)
And much more!
*Please note: Socks are required for everyone entering ArtVille.