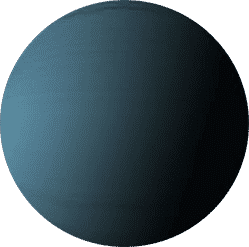 SEPT. 28, 2018 –
JAN. 22 – 2019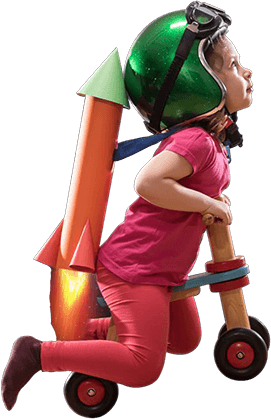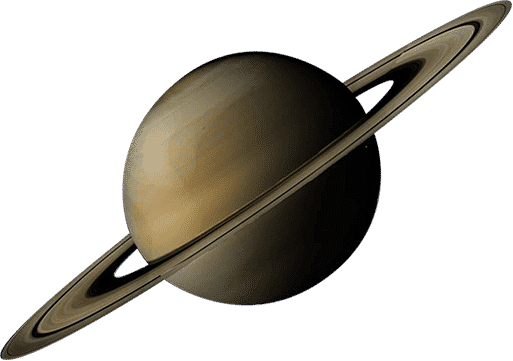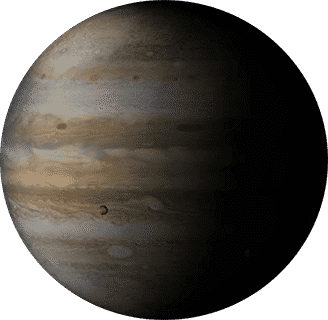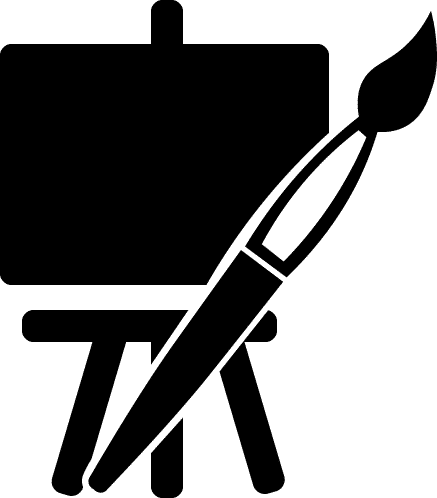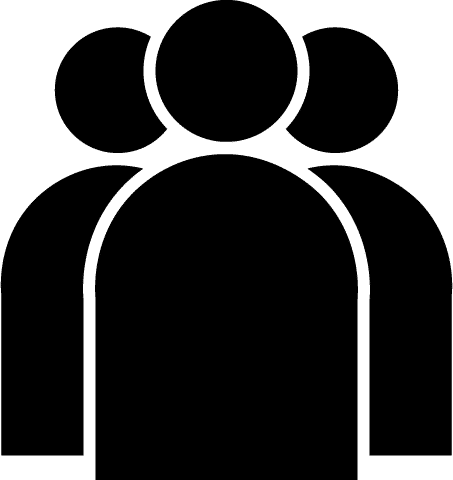 Exhibition Overview
Our signature fall exhibition highlights artwork, activities and popular cultural media that will help you imagine that you are on a spaceship blasting off from Earth and traveling through the planets that make up our solar system.
The exhibition features art that illustrates the exploration of the eight planets that orbit our sun. Art-making activities and other interactives will explore what is known about each of the planets and their moons, as well as the comets, asteroids and minor planets that inhabit our solar system.
The exhibition explores many questions:
What is NASA, and what is its mission?
What happened to planet Pluto?
When will humans travel to the planet Mars?
What are constellations?
Why does the Earth rotate and what is gravity?
Get ready for a far-out adventure! Activities are created with science, technology, engineering,
art and math (STEAM) concepts in mind.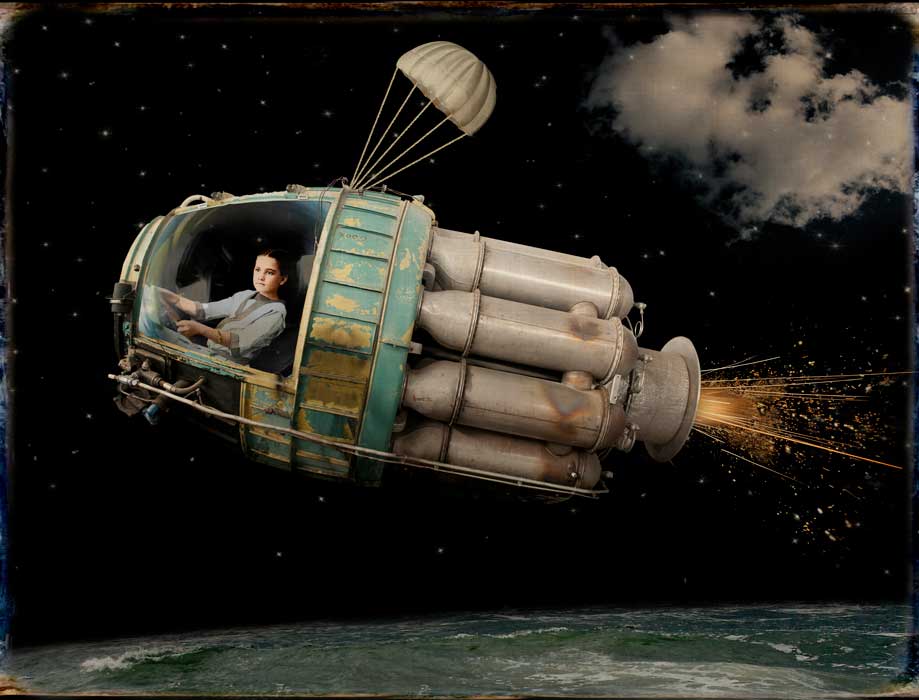 Rocketeer by Corrine Geersten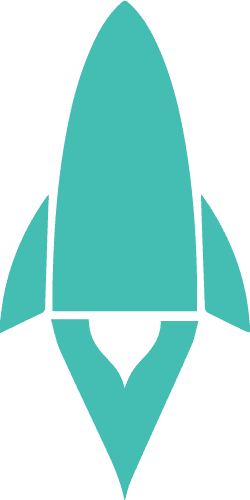 Educational & Art Programs
Hands-on activities in the exhibition aim to engage the entire family. Curriculum currently in development covers a variety of topics, including space, solar system, sky observations, sun as a source of energy, space exploration and concepts related to weather, and gravity. Topics will integrate science, social studies, math and language arts.
Young artists & space explorers will enjoy:
Blasting off into the solar system with the space travel simulator
Using a "Passport" to explore the solar system and learn facts about each planet
Learning how much you would weigh on different planets
Exploring Area 51 (Black Light Room)
Building prototypes of space crafts
Observing meteorites on display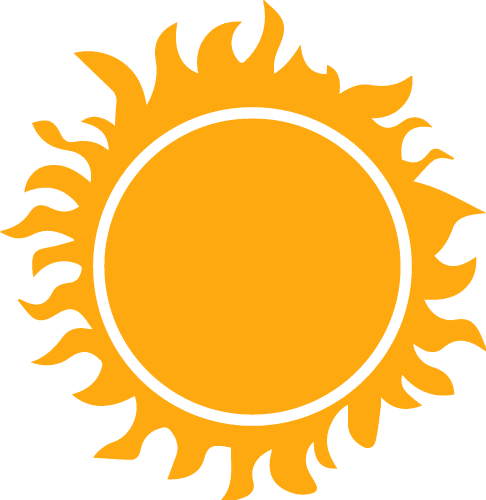 Exhibition Artists
The exhibition features 56 artworks by 20 artists from the United States and Australia. Works include paintings, photographs, quilts, wood sculpture, video, digital collages and a site-specific installation. In addition, items are on display from the School of Earth and Space Exploration at Arizona State University.
Featured artists from Arizona are: Manny Burruel and Philip A. Cruden, Glendale; Denise A. Currier and Corinne Geertsen, Mesa; Dinah Jasensky, Tucson; and Kristine Kollasch and Deborah McMilion-Nering, Phoenix.
National artists featured are: Jennifer O'Brien and Diane Wright, Connecticut; Karol Kusmaul, Florida; Jerry Cox, Missouri; Ellen Icochea and Jayne Gaskins, Virginia; Andy Behrle and Christopher Doll, Washington. And, Susan Auden Wood represents Australia in the exhibition.