We're bringing to you a new way to enjoy the i.d.e.a. Museum's exhibition, Art of the Story. Today, we are featuring artist Cheryl Tall, who came up with an idea to share a few of her artworks on display at the museum's Whiteman Family Exhibiton Gallery.
Cheryl sketched out some of the sculptures and paintings on loan to the museum, and created a fun coloring book activity for our members and visitors. We encourage you to tap into your imagination as you color in the pages. And don't be afraid to color outside the lines or create your own work of art inspired by Cheryl's artworks.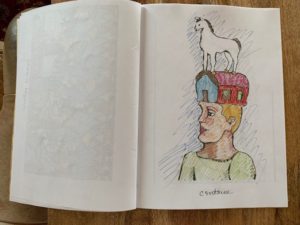 Materials
Printout of Cheryl's artworks featured in Art of the Story (you can print PDF of images by clicking this link)
Copy paper (for printing images and adding blank pages to your coloring book)
Construction paper or folder for the cover
Hole puncher
Ribbon or cord for binding your coloring book
Scissors
Ruler
Embellishments (stickers, yarn, foam cutouts, etc) for decorating your cover
Crayons, coloring pencils or other materials for adding color to pages and your cover
Directions
1. Print out Cheryl Tall's artworks found here. You may also add some blank pages in between the printouts of each of Cheryl's artwork for open-ended drawing/coloring in your book. (Sample image below)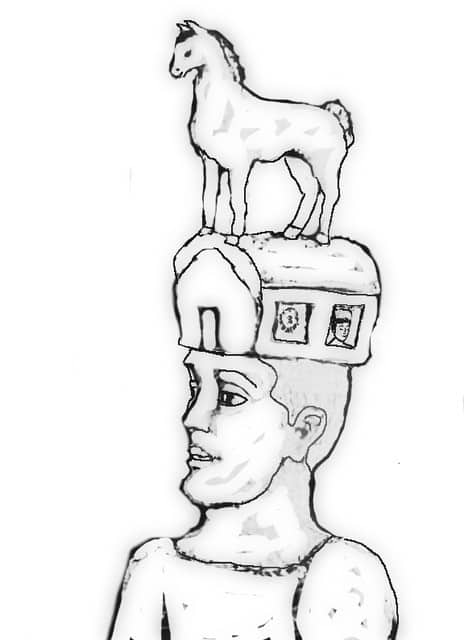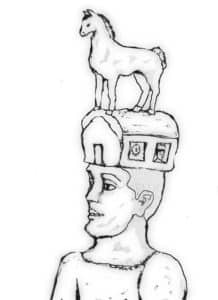 2. Take some contruction paper or a folder (such as one used for school work or a filing) to create your cover. Make sure the paper or folder is large enough to cover the printed sheets. Trim cover if needed. See Cheryl's video for tips on making your coloring book.
3. Make 3 holes on the left side of your front and back cover and the coloring sheets. A three-ring hole puncher works best. If you don't have one, use your ruler to mark a hole in the center of the paper, as well as holes about 1 1/2 inches from the top and bottom.
4. Measure 24-inches of ribbon or cord, which will be used to bind your coloring book.
5. Stack the pages (lining up your holes punched on the left side) and place the string/cord through the top and bottom holes.
6. Bring the two ends of the ribbon/cord through the middle hole and tie a bow.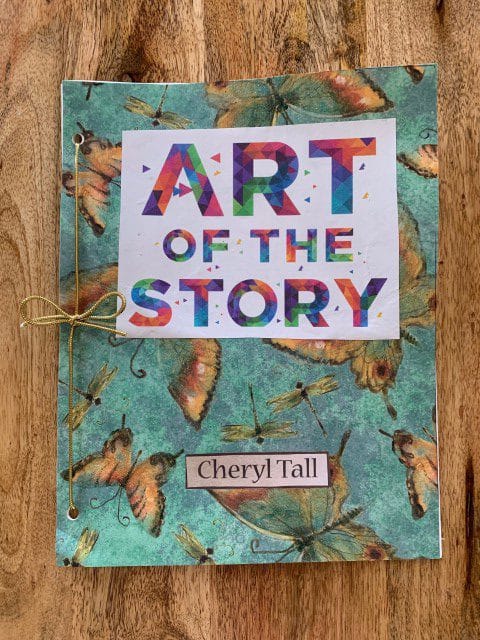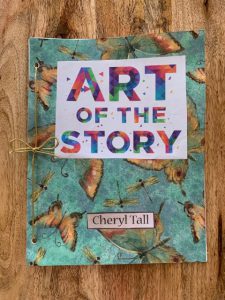 7. Now you are ready to start coloring. Cheryl provided a sample from her granddaughter. We love it!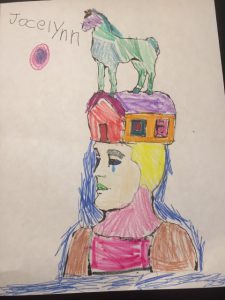 About Cheryl
Cheryl Tall is a Southern California-based artist known for her pinch coil technique, which gives her scuptures and mixed-media works an unusual texture reminiscent of wood shingles or scales. Her work – which includes a variety of paintings – focuses on the relationships between people and their environments, often including architectural and figurative elements. Read her full bio here.
Cheryl's artworks featured at the museum include 4 paintings (Hamilton House, Winged Manor, Girl with Lamb and Dinner at the Dollmakers) and 2 sculptures (The Centaur and House of the Raven).