We're taking you back to our exhibition – Sonoran Safari. This beautiful activity is a great way to talk about how beautiful nature is and learn a little about the Sonoran Desert's wildflowers.
We get to enjoy a variety of color from wildflowers throughout the year. Some common varieties you can find in the desert are poppies, lupines and owl clover. And they make for a beautiful landscape for wildlife living in our desert, as well as photographers who capture nature's beauty.
A favorite activity from Sonoran Safari was our wildflower wall. You don't need to get netting to display your colorful blooms. You can simply put in a vase (paper towel rolls are great) or glue onto a cardboard box.
Here's what you need to get started making tissue-paper flowers:
Materials:
Colorful tissue paper (recycled gift bag paper works, too)
Scissors
Pipe cleaner
Netting (optional)
Glue or clear tape (optional)
Cardboard box (optional)
Steps:
1. Layer 3-5 pieces of tissue paper in the color of your choice and cut them into a square.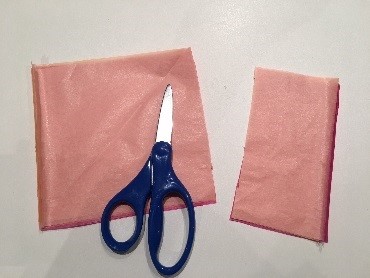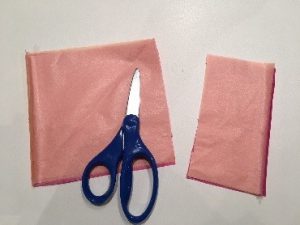 2. Fold your paper accordion style.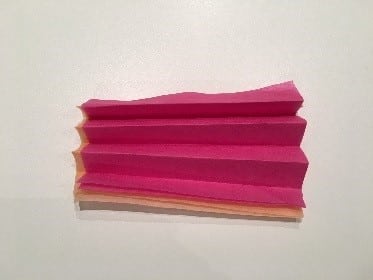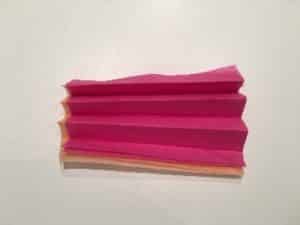 3. You can cut the edges to individualize your flower.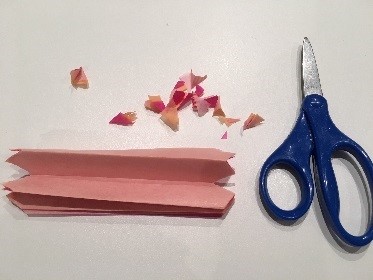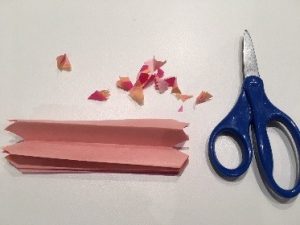 4. Keeping your tissue paper folded, wrap 1 end of a pipe cleaner around the middle of the tissue paper.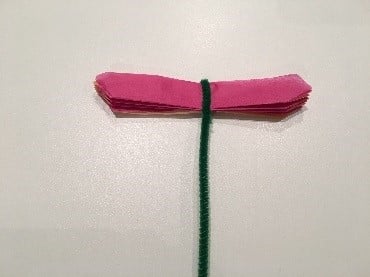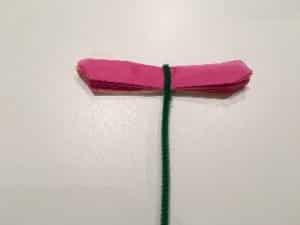 5. Fan out the tissue paper and add it to netting to make wildflower wall, or try using glue or clear tape to secure on a cardboard box You can also create your own paper vase with an empty paper towel roll.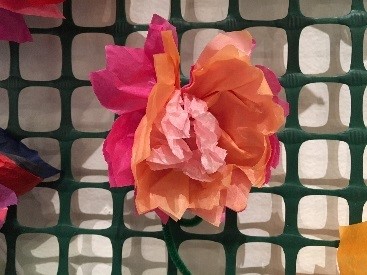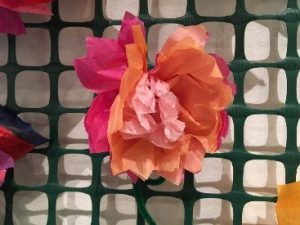 Learning about wildflowers
A wildflower is a flower that grows in the wild without being seeded or planted, usually mixed with other species.
The Sonoran Desert offers a variety of color from wild flowers throughout the year and attract viewers between Tucson to Palm Springs typically in the spring when the most attractive flowers are in bloom.
These beautiful flowers include the winter annuals poppies, lupines and owl clover, which require precise weather conditions to put on their spectacular show that creates a phenomenon of color that covers the desert floor and only occurs approximately every 10 years.
In order for these flowers to successfully bloom, they must be germinated in the winter with 1 "trigger rain" of 1 inch and another 5 inches steadily through March. The result only lasts a couple of weeks which bring flocks of viewers to the area.
Other wild flowers can be seen more commonly throughout the desert because they are less sensitive to the weather such as the perennials brittlebush, fairy duster and penstemon. These are found sprinkles throughout the desert referred to as "fireworks" and also peak in the Spring.
If you miss these spring blooms you can catch blooms when the temperatures get warmer including prickly pear blooms, whitethorn acacia, blue palo verde, ocotillo and, creosote bush and more.
Enjoy!