We're celebrating of Children's Book Week (May 4-10) by sharing a fun and engaging activity for the whole family. We chose Booky Monster Bookmarks from our My Favorite Monster exhibit to celebrate the books we love and encourage reading together.
WATCH VIDEO here.
Promoting literacy, creativity
Reading as a family helps nurture a healthy relationship with books and promotes literacy skills, such as building vocabulary, reading comprehension, sound exploration and critical thinking.
This art activity also allows you to get creative, use your imagination and work together to brainstorm ideas. Plus, who doesn't love a friendly monster looking back at them from their favorite book?
Getting started
First, gather your materials:
White or colorful copy paper or construction paper
Scissors
Glue or glue sticks
Markers or crayons
Googly eyes, eye stickers, or markers to draw the eyes
Items to decorate your monster such as markers, crayons, yarn, ribbon, pipe cleaners, tissue paper, newspaper, etc.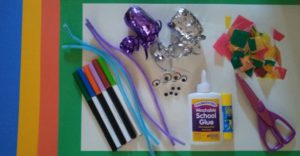 Booky Monster Bookmarks are part of our flashback series, where we highlight some of our favorite art-making activities created by museum staff for previous exhibitions.
Making Booky!
Next, use the following steps to create a page-biting monster:
Step 1: Cut out a square and fold it into a triangle.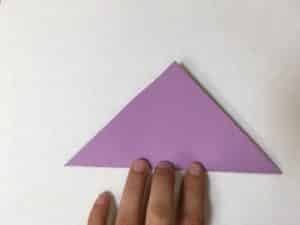 Step 2: Fold both ends up to meet in the middle.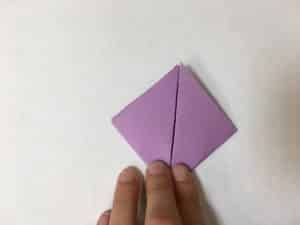 Step 3: Open the paper back to the triangle and fold the top corner down.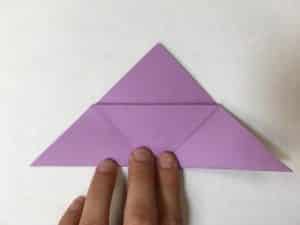 Step 4: Fold both ends up and tuck into the middle.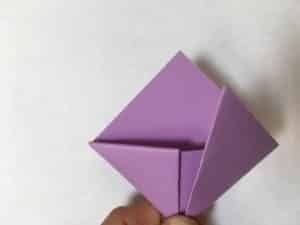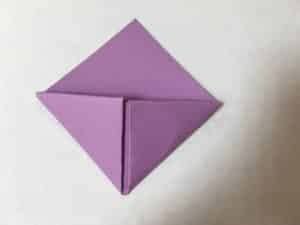 Step 5: Finally, rotate your paper and add monster details with any materials you have at home. Let your imagination lead the way!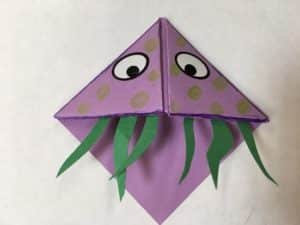 For an alternate version of Booky, cut out a variety of shapes – rectanges, circles, squares and triangle. Assemble pieces together and decorate – using your imagination – to create your own monster bookmark, such as the green spotted monster below.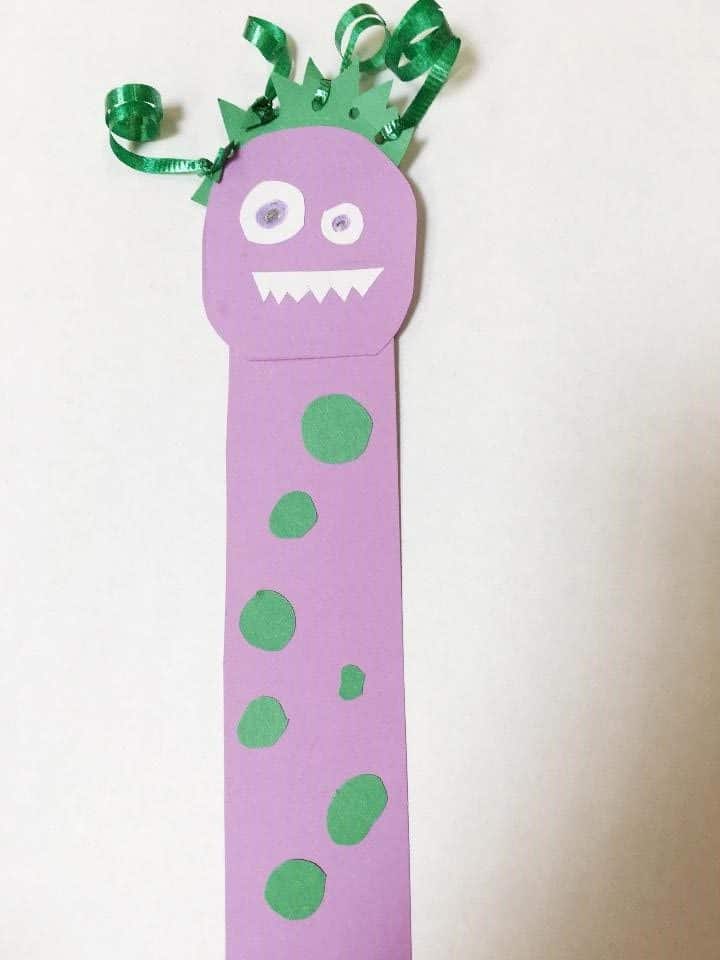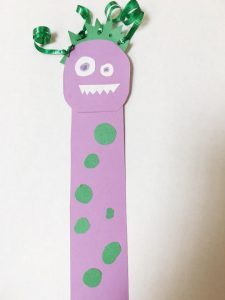 Now that you have a fun booky monster or two to keep your favorite book company, pick a nice cozy spot in your house and start reading!
Create a cozy reading nook
If you don't have a fave reading spot yet, create one!
You can make a cozy space for reading inside the house or even in the backyard. This area would provide space to display your favorite books, read as a family, or relax with your favorite book for some alone time.
At the museum, a fun and cozy reading area is part of every exhibition. These reading nooks, related to the exhibit topic, provide a relaxing and inviting space to read engaging children's books.
Flashback pic: The My Favorite Monster reading room was inspired by a family classic, Where the Wild Things Are.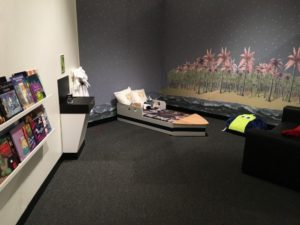 Next steps
Start your project by brainstorming and working together as a family.
Where would it be – inside, outside or both?
How would you decorate it?
What books would be on display?
Suggested items to include in your reading nook:
Pillows, beanbags, or your favorite chair
A small shelf, crate, or basket to keep your books
A small cozy rug
Share pics of your reading nook with us on our social media channels. Tag us @ideaMuseum on Facebook and @ideaMuseumMesa on Instagram and Twitter.
Additional resources
The following articles are from NAEYC (National Association for the Education of Young Children) website, a great resource for early childhood education.