Who doesn't love plants? Plants provide us with food, clean air and beauty! We can find an entire spectrum of colors in the blooming spring desert.
Use this science lesson today or any day to inquire about the plants around us – maybe try it Monday (April 10) during International Plant Appreciation Day. Take a field trip in your yard or a walk around your neighborhood to find plants with the colors of the rainbow, and learn about the variety of plants we live amongst.
This journey will help build curiosity and help with color recognition. By the end of the lesson you will see that colors come in a variety of hues and shades, which we call a spectrum.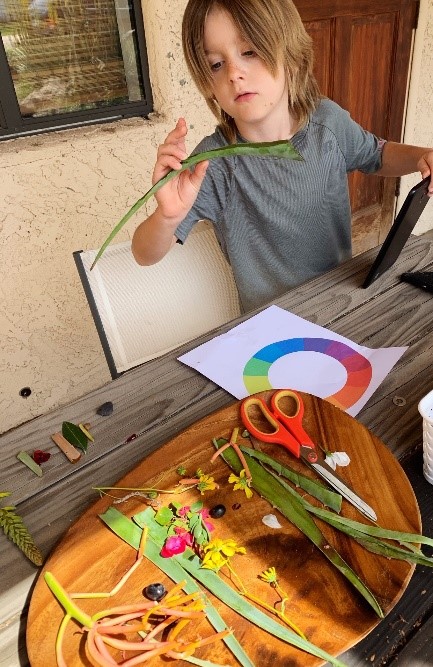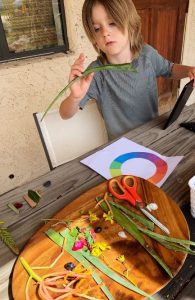 Color Scavenger Hunt
Materials you will need:
A copy of the color wheel – there are plenty of printable templates online, or you can create your own!
A bag to collect your plant trimmings
Scissors – it's best for your adult to hold on to these while you're walking around
Optional – colored pencils or markers and a camera
Directions: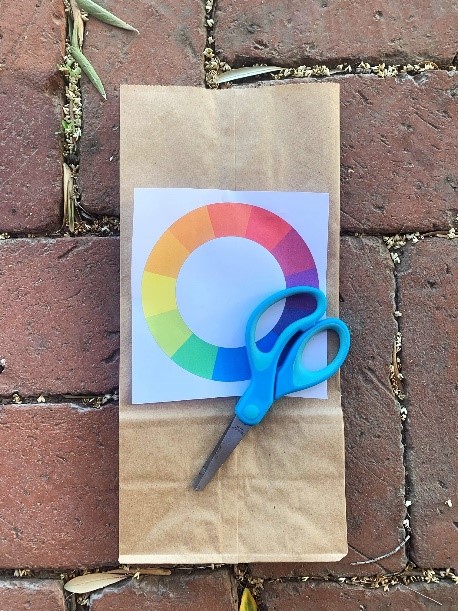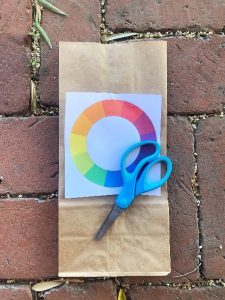 Bring a bag with you on your hunt to collect small trimmings of plants that match your color wheel. It's helpful to have a pasted copy of the color wheel on your bag. You can also color one onto your bag. If the plants aren't our own, it's best to leave them in their place and take a snapshot using our eyes, cameras or drawing them on a paper.
Once you've completed your color wheel, send us a picture of the beautiful variety of plants you found during your color scavenger hunt.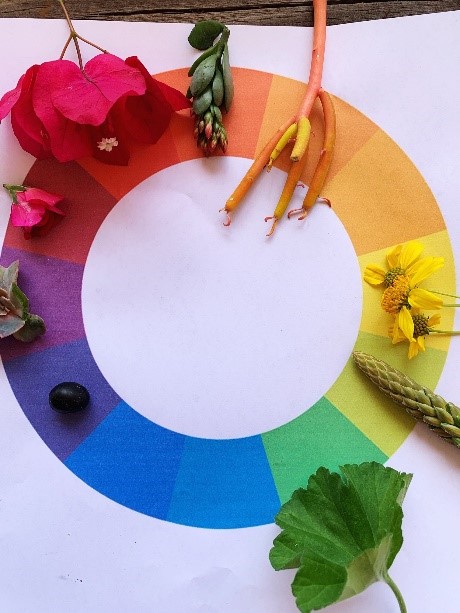 Safety tips
It's important to make sure the plants you touch are safe to touch. If you aren't sure, you can use an app like PlantSnapp to find more information about a specific plant.
For instance, in our picture you will see a trimming of firestick, which can be dangerous when you touch the milky substance inside them, so it's best to have an adult handle them with care.
Learning extension
For older children or learning extension, considering implementing digital tools into this science lesson by using a plant identification app like PlantSnapp and draw the plants.
Materials Needed:
Pencil/colored pencils
Paper or Plant Identification printable template
Tablet or phone with a plant identification app downloaded: PlantSnapp, Nature Gate, Google Goggles or Plantifier
Directions:
Download a plant identification app on your phone or tablet.
Print the Plant Identification template or create your own.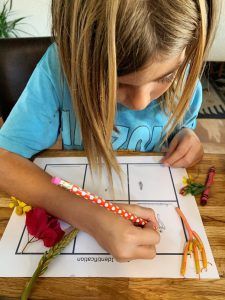 Use the app to help identify the plants from your collection of plants. If you chose not to cut trimmings of plants, take the tablet or phone with you on your field trip to snap pictures on the go to identify later.
Once you've identified the plants, write the name on the blank line of each box.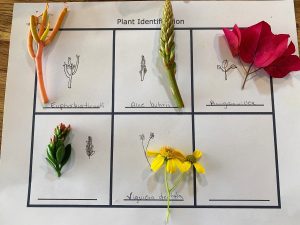 Draw a picture of the plant in the box with its name.
This activity was developed by Museum Education Assistant Chelsea Ziegenhein, who is part of our exhibition design team and coordinates educational programs. Find activities like the one above at the i.d.e.a. Museum during ArtVille Academy sessions or special Atrium activities (including at-home ideas to continue creating with caregivers when back home).
We look forward to seeing you back at the museum soon.