The i.d.e.a. Museum Gallery Educators create a number of upcycle challenges for kids of all ages in our Junkyard Jungle space. More about the space below.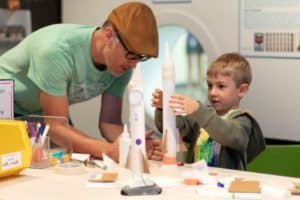 The upcycle challenge aims to get kids of all ages to think out of the box as they create using recycled materials. At times, we've challenged visitors to create a robot or rocket. Maybe you're asked to:
Build your dream house
Build a bird house
Create a roller coaster
Make something that flies
Design your own pair of shoes
These open-ended activities not only help nurture creativity and imagination, but also promote decision making (your child chooses the materials), problem solving (they figure out to put it together so it works), communication and – if working together – cooperation.
You can do your own open-ended upcycle challenge at home. One fun idea – inspired in part by Isamu Noguchi, a critically acclaimed sculptor, furniture designer and landscape architect – is creating a playground.
Playground design challenge
Do you ever dream about what the ultimate playground looks like? We sometimes do!
Try designing one with materials you find at home. Consider the recycling bin, too!
Once you gather your materials, it's up to you to create your dream playground. Some things to consider:
What will be the base of your playground?
What activities will it have? Will they be traditional items at a park, such as a swing set, slide, and jungle gym or maybe it will feature all new inventions for outdoor play?
How will these activities look? Traditional, modern or out of this world?
What story will your playground tell to someone who sees it for the first time?
Add a degree of difficulty (and math!) with your older kiddos by asking them to look up the typical size of the equipment found in a playground and have those pieces scaled to fit in your playground.
Also, ask them about the spaces and how the people with interact with those spaces. For example, will there be parking, water fountains or bathrooms?
More about Junkyard Jungle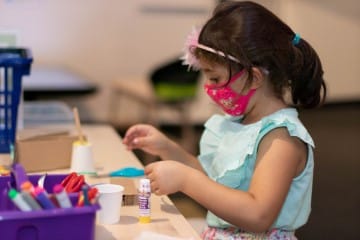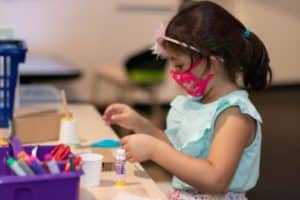 This space – sponsored by Mesa Recycles – showcases some upcycled artworks, as well as features hands-on activities that promote being resourceful with materials. Current activities include the Recycle Fun electronic game, where you can learn about recycling in the City of Mesa; Leave a Leaf activity, which encourages creativity and thinking about how to protect the environment, and the Upcycle Challenge, which changes weekly.
Additionally, artworks featuring environmental themes created by Mesa Public Schools K-6 students go on display starting mid-May. All are focused on environmental themes – such as recycling, water conservation, pollution, etc. – that are personally important to the students.