Noelle, one of the museum's gallery educators, kicks off our #TogetherInTheDesert July video series. This is part of the Mesa Family Take Out Night initiative to support downtown Mesa restaurants and create art with City of Mesa cultural institutions.
Project FYIs
Today, we are going to paint and decorate a tree branch with a little imagination. After, you can use to decorate your yard, play spaces, or anywhere you want – no watering needed.
Getting Started
Materials
Today's art project features items easily found outdoors in most desert landscapes.
Rocks from your yard
Tree branches that have fallen on the ground
Vase or other container to hold your branches
Paint – any colors you chose!
Accessories for decorating (these can include beads, pom poms, feathers, etc.)
Optional: Glue, cardboard and modeling dough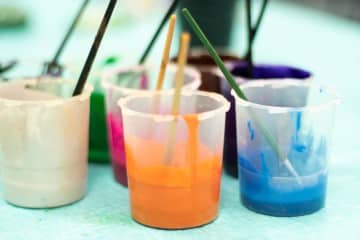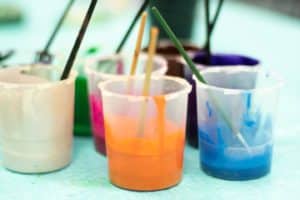 Steps
1. Place some rocks into your vase or container. Alternatively, you can use cardboard and modeling dough to create a base for your branch art.
2. Add tree branch in the rocks. Pick a branch that you can decorate. For example, you may look for one that lets you add beads.
3. Fill vase with more rocks to help stabilize branch.
4. Start painting branches. Tap into your imagination for deciding what colors you'd like. Let the paint dry.
5. Optional: paint the rocks.
6. Start decorating with materials you have available at home.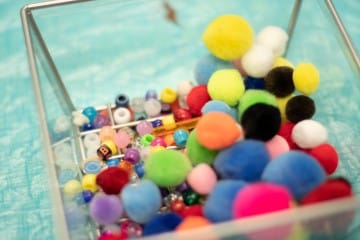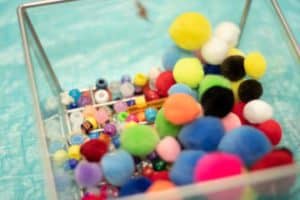 Alternative project: Just paint some rocks that you have and display in container or in a way that makes you happy!
Now you are ready to display your art!
Share your work!
As part of Mesa's Family Takeout Night initiative, we invite you to do this creative activity at home, snap a photo and send us your art image to engagement@mesaartscenter.com.
Or post your pictures on social media with the hashtags #mesatakeout #togetherinthedesert. Tag us at @ideaMuseum on Facebook and @ideaMuseumMesa on Twitter and Instagram.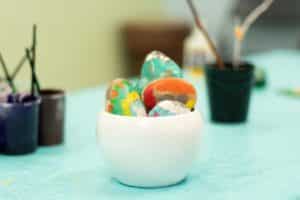 Tune in next week for a video on creating desert nighttime silhouettes.