Looking for a fun way for you or your child to exercise imagination and creativity? Try creating a game.
This drawing + storytelling activty comes from Chandler artist Shachi Kale, who is featured in the i.d.e.a. Museum's current exhibition, Art of the Story. She created the artwork below that is featured in our exhibition banner. How awesome is that?!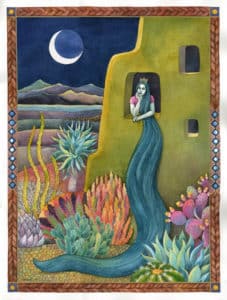 Shachi's drawing + storytelling game
Materials:
Paper and pencil for creating a drawing prompt list

2 dice 

Paper for your drawing (it can be any type you have)

Coloring materials such as watercolor, markers, crayons, colored pencils, etc.

A little imagination and a willingness to try something new!
Getting Started
Directions:
1. Grab a piece of paper and make a list of 10 things you enjoy drawing. I like drawing flowers, butterflies, eyes, birds, patterns, owls, tea cups, houses, cactus and tigers!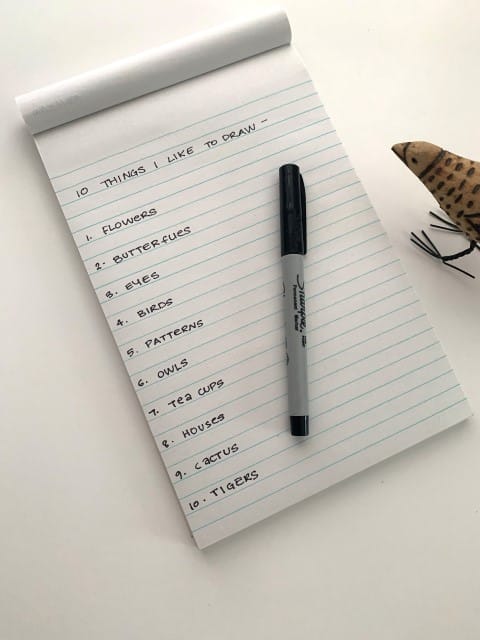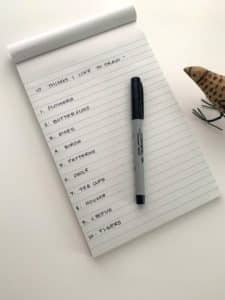 2. Now roll your dice 4 times. Each time you roll a number from 1-10, find that on your list and mark it. (Note: You can make your list longer and use more dice, if you like. It's up to you!) 
3. I rolled a 4, 5, 7 and 8. So I marked birds, patterns, teacups and houses on my list!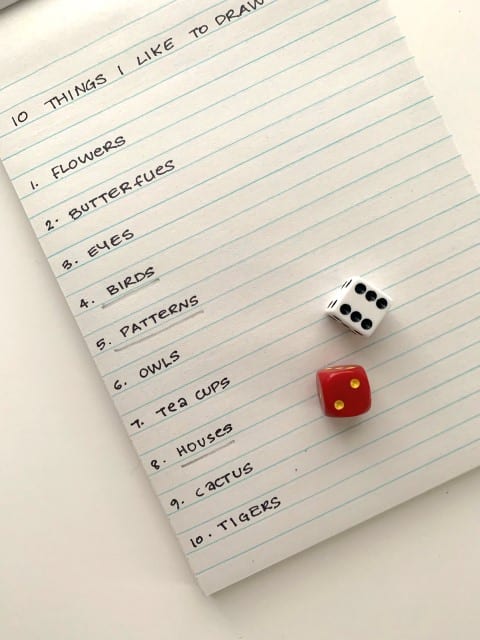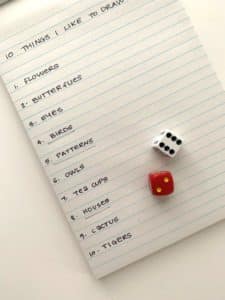 4. Now find yourself a piece of paper that you can do your art on. I'm using watercolor paper because I'm going to paint my picture using watercolors. You can use any paper that you like!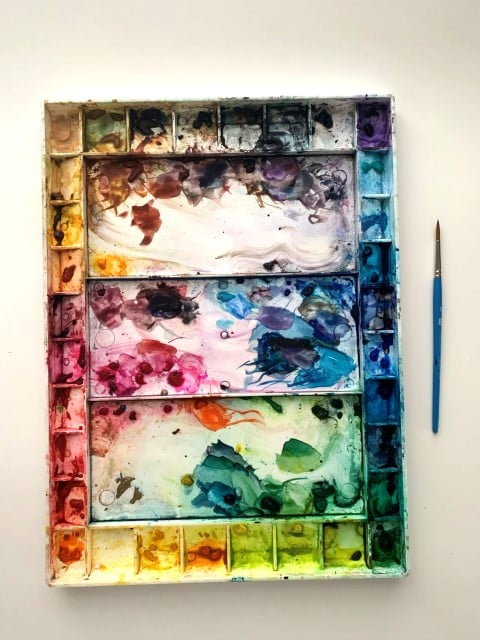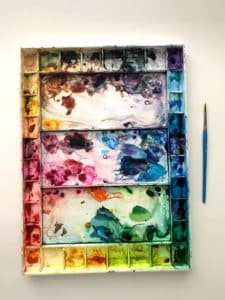 5. Now's the fun part! Remember the 4 items you got from your list. You have to make a picture story using those 4 things!
I have drawn my bird, sitting on a teacup with a picture of a house on it. The teacup is on a tablecloth with a pattern.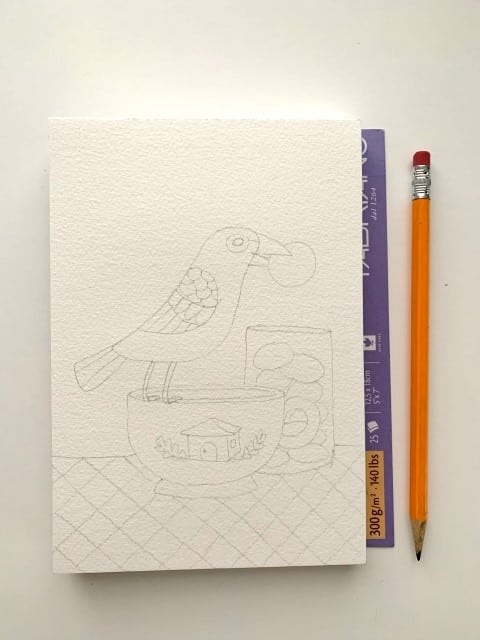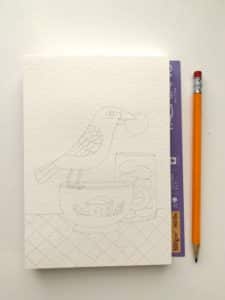 6. Now find what you're going to color the picture with…it could be markers, crayons, colored pencils or paints of any kind!
I'm going to be using watercolors, because I really enjoy painting with watercolors!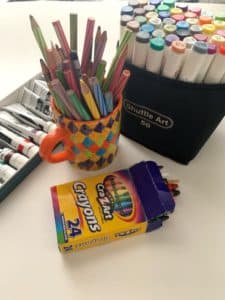 7. Here we go! Now the fun part is deciding all the colors! I cant wait to get started and see how it turns out.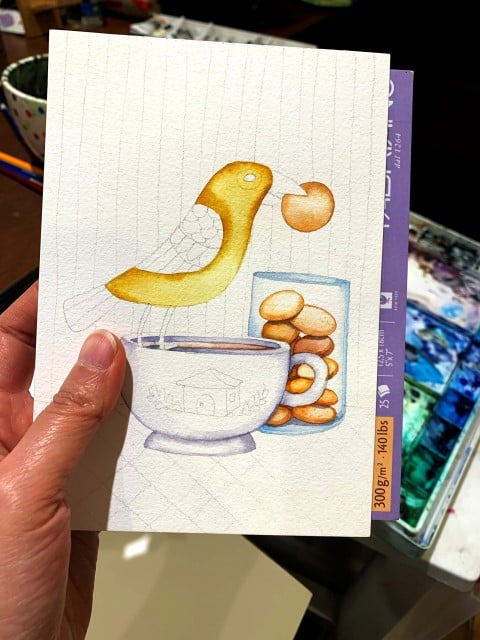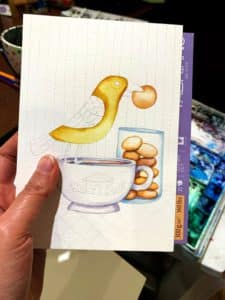 Here's a little video to show you how the painting progressed.
Tell a story!
Now that you are done, strike up a conversion. What did you like about your drawing?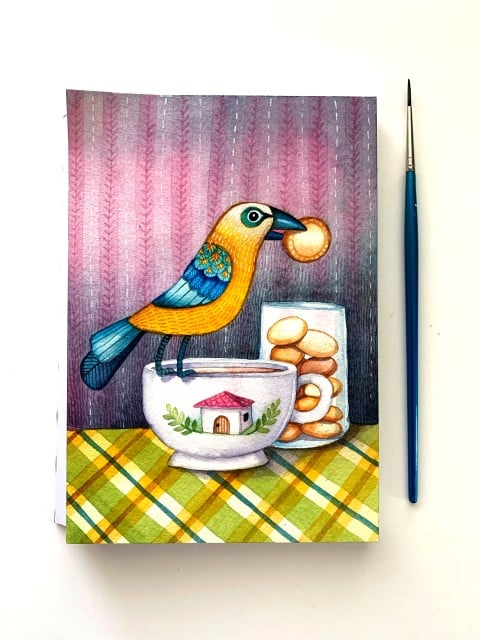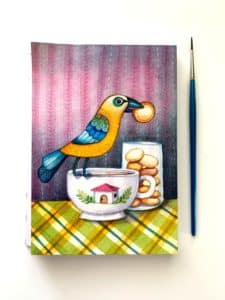 I enjoyed painting the cookies in the cookie jar. What kind of cookies are your favorites? I like chocolate chip, but I think my birdie went for a plain sugar cookie!
Did you see how I made a pattern on the tablecloth and on the birds wings? and also the wallpaper in the back?
Did you see that I added some paintings on the wall? One is of a bird house, one is the birdies grandpa maybe? And one is a special birdy feather!
I hope you enjoyed this way of making up a fun story! I do hope you'll make some and share them with us! Tag the museum at @ideaMuseum on Facebook and @ideaMuseumMesa on Twitter and Instagram.
Acknowledgements: We're so thankful for Shachi submitting this fun activity, as well as sharing a video of her creating art! 
Bio: Shachi Kale is a visual storyteller, graphic designer, and children's book illustrator. Shachi's painting have a narative woven into them. She uses watercolor, acrylics, embroidery and digital arts. Learn more on her website: www.shachikale.com
Social Media: Follow Shachi on Instagram at @shachidreams