It's almost Valentine's Day, so let's draw a valentine.
Julia – our volunteer – chose to make her valentine a cuddly bear. Tap into your imagination to draw whatever makes you happy.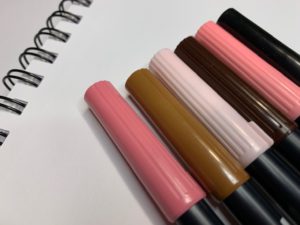 Getting started
You'll need:
Sketchbook or some paper
Colorful drawing instruments, such as markers or colored pencils
Imagination
Watch video for inspiration from our volunteer:
Need help getting started? Search for Valentine's Day drawing ideas online. Some more prompts:
What do you imagine would be a good valentine drawing? Is it a kind or happy picture? A silly-but-sweet image? For our volunteer, she likes those cuddly plush Squishmallows, so she used those as inspiration for her drawing.
Will your drawing feature bold colors or pastels?
What kind of personality will your valentine subject have? Will it be happy, romantic, silly-but-sweet or shy?
Will you include a background? Maybe you want to add flowers, spaceships, puppies or bugs – things that your valentine may like. It really can be anything!
Do you want to add a kind message? Or maybe you want to write something short and fun – such as Be Mine, Sweet and Love You – like you'd find on those Valentine's Day conversation hearts. Just think about what might make your valentine smile warmly.
Remember, your drawing is about having fun!
Beyond drawing…
Try these activities along with drawing:
About our volunteer
Julia is a student at Arizona State University studying biology. She draws to relax and think. You might find her at the museum helping at an event, but she's often behind the scenes helping input data and prepping sample artworks for marketing events.