Family fun and engagement helps to support, encourage and inspire early learning for children. At the i.d.e.a. Museum, we support families as a child's first and most important teacher!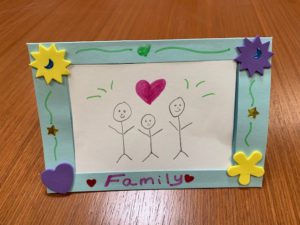 For Week of the Young Child, we have a few in-person activities in our HUB Gallery near the Upcycle Challenge table. Today (Friday), children will create their own colorful photo frame to hold a favorite family photo! Supplies will be available at the 10 a.m. session. A museum Gallery Educator will be nearby to assist if needed.
Also, First Things First will provide resource kits for families and books for children while supplies last.
Additional artful ideas to try at home
1. Start with a book
Books we love about families:
One Family by George Shannon
The Family Book by Todd Parr
Last Stop on Market Street by Matt de la Pena
I Love Saturdays y domingos by Alma Flor Ada
Families Around the World by Margaret Ruurs
Find story times featuring these books on YouTube, plus check out ebooks on OverDrive digital library collection. More book ideas from our friends a Mesa Public Library by clicking the link.
2. Make a family tree 
Create a family tree together to learn about your unique history and the connections to your family members.
Materials
Washable finger-paint
Construction paper
Glue
Markers
Directions
1. Use a paint brush to brush brown paint on your child's forearm and hand.
2. Place their arm on lightly colored paper to create a print that looks like the trunk and branches of a tree.
3. Tear pieces of colored paper and paste on the branches to create leaves.
4. Use a marker to write each family member's name on or around the leaves.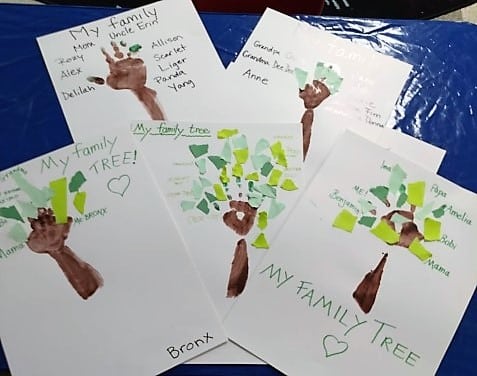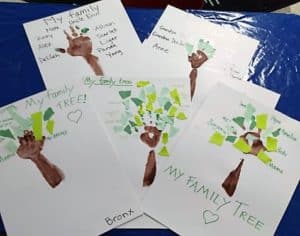 3. Learn about family traditions and culture
Who's in my family and what makes us special? Start by having a conversation about your own family and the cultural traditions that have been passed down from generation to generation. Share pictures and stories of those special memories.
After talking, invite your child to create their own family portrait. Have them share what they think is most special about their family and culture.
Keep learning by going online with your child to research a tradition from a culture other than your own. Talk about the similarities you find to your own culture(s), as well as what makes each culture unique.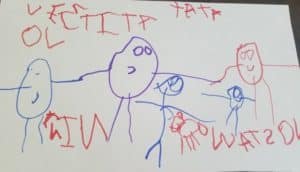 Enjoy your Friday together! Don't forget to share pictures and stories about your family on Facebook, Twitter, and Instagram using the hashtag #woyc21. Tag the museum at @ideaMuseum on Facebook and @ideaMuseumMesa on Twitter and Instagram.