We love our partnership with Mesa Recycles, which brings in special crafts to the i.d.e.a. Museum Recyclery every month.
The Mesa Recycles outreach team is sad that they couldn't do this craft activity in person at the i.d.e.a Museum. However, we'll have plenty of time in the future for other fun and exciting craft projects. In the meantime, we hope you have fun with this art project at home – perfect for this time of year.
Spring is Here!  Make Your Own Pom-Pom Bird in a Nest! 
Materials:
Pom-poms (whatever color you love, after all, it's spring!)
Scrap paper or construction paper
Egg carton
Paint, markers or crayons
Wiggle eyes (helpful but not required)
Glue
Scissors
Step 1
Take your egg carton and cut out one of the individual egg holders. This will serve as your "nest."
Note: If you want to make your bird cracking out of an "eggshell", you'll want to cut out two individual egg holders …one for the top and one for the bottom. You can give each holder a zig-zag edge to make it look like a cracked egg.
Step 2
Decorate your "nest" or "eggshell" using paint, markers and/or crayons. If you feel extra crafty and want to give your art project some sparkle, feel free to add glitter!
Step 3
Pick out a large pom-pom in your favorite color to use as the body for your bird.
Step 4
Time for the eyes!  You can either use wiggle eyes or draw and cut out eyes for your bird.  Attach the eyes to the pom-pom.
Step 5
Chirp, chirp!  Let's make a beak!  Using scrap paper or construction paper, cut out a small diamond shape and fold it in half.  Attach the beak to your pom-pom.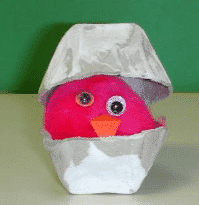 Step 6
Glue your pom-pom bird in your "nest" or "eggshell".  Attach the top half.
There you go!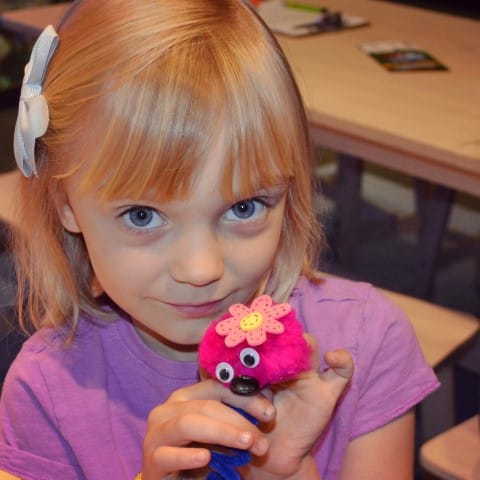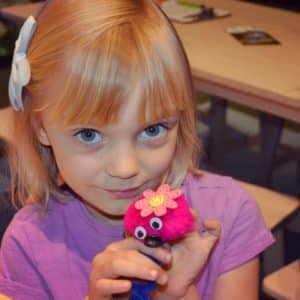 Want to go one step further?!  If you made an "eggshell" for your bird, you could go one step further and create a nest as well.  Go out into your backyard and gather some small twigs.  Once you build the nest, you can set your feathery friends in there.
Learn more about Mesa Recycles by clicking on this link.