Show your dad some love this Father's Day by letting him know that he totally rocks!  This easy and fun activity – from our friends at Mesa Recycles – can be made with several items that you may already have at your home.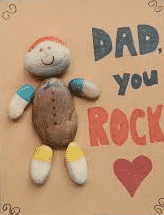 This project may seem familiar. That's because the Mesa Recycles outreach team has shared this hands-on, creative activity in the museum's Recyclery around Father's Day.
However, this project is great for any special occasion. Just modify your message for the person you are giving this rockin' card. 
Now gather your materials and let's "rock" this project!
Getting started
Materials:
Rocks (assorted sizes; preferably flat & smooth in shape)
Cardboard or cereal box
Scrap paper or construction paper
Paint
Markers or crayons
Glue
Scissors
Step 1
Find your rocks.  You will definitely want a larger rock for the body but if you're lucky enough to find smaller rocks that would work for the head, arms and legs, even better!  If the rocks are a bit dirty, make sure to clean them first.
Step 2
Create the backing for your card using corrugated cardboard or a cereal box.  The size of your rock figure will determine the minimum size needed.  However, cut the cardboard or cereal box to the size desired.  If you want to brighten up your cardboard backing, cover it with construction paper.
Step 3
Glue your rocks to your card to form the body.  If you were only able to find rocks for the body and head, draw in the arms and legs.
Step 4
Decorate your rock figure with paint to look like your dad.
Need an idea? Maybe paint dad's favorite shirt or tie on your rock figure.
Step 5
Decorate the rest of your card.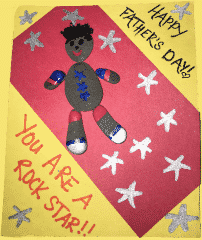 Step 6
Let completely dry and give the card to dad on his special day and let him know that he ROCKS!
Mesa Recycles
Find more activities from our friends at Mesa Recycles on our website.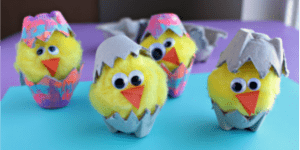 Plus, learn more about the City of Mesa sustainability program online at mesaaz.gov/residents/sustainability.
Finally, the Mesa Recycles outreach team wishes all our dads out there a Happy Father's Day!