From our archives… Get creative and make a pipe cleaner finger puppets to help you tell a story!
This activity is from our friends at Mesa Recycles, and it fits perfectly with our Art of the Story exhibition. You'll want to tap into your imagination to put on your own finger puppet show after you finish making your "characters" for your story.
Here's what you need:
Pom-poms (color & size depends on the animal you want to make)
Pipe cleaners (get creative with color!)
Wiggle eyes (helpful but not required)
Scrap paper or construction paper
Glue
Scissors
Assorted craft supplies for embellishments (markers, crayons, spools, feathers, ribbon, glitter, etc.)
Step 1
Take a pipe cleaner and wrap it around your finger to form a spiral shape.
Step 2
Decide what the head of your finger puppet is going to be made of (pom-pom, paper, spool, etc.) and decorate with the appropriate embellishments (eyes, mouth/beak, whiskers, ears, antennae, feathers, etc.).
Step 3
Attach the head to the spiral pipe cleaner.  And that's it!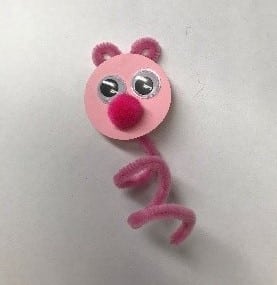 Time to put on a show!
Bring your finger puppets to life by putting on a puppet show for your family!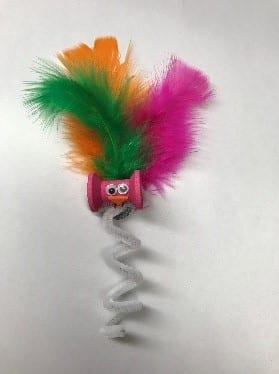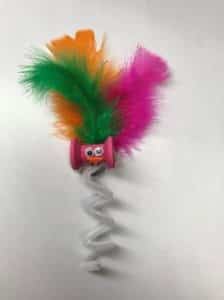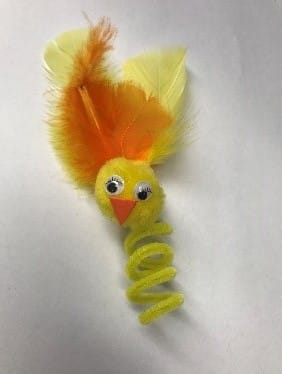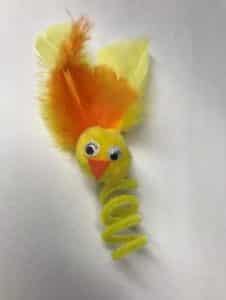 You can either write a script or just ad-lib and make it up as you go along.  When you are ready to start the show, just put the finger puppets on your fingers and let the show begin!
Thanks again to Mesa Recycles for this activity. We can't wait to welcome them back into our Recyclery when our doors reopen. Click on the link for our most recent museum update.