Painting can be a great way for your kiddos to create. But we know it can be scary because of the potential for big messes.
That's why we're sharing a sensory painting method from our Messy Creations workshop that minimizes the mess for little ones, but it's still a lot of fun. And no paintbrush is required.
Let's smush paint!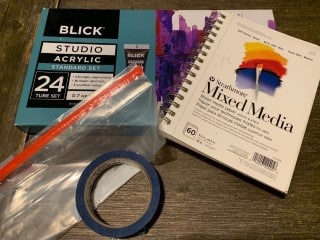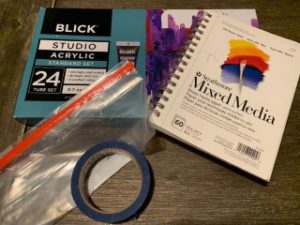 Materials needed:
Paint (or shaving cream with food coloring)
Heavy paper or canvas board
Tape (masking tape or painter's tape comes off easiest)
Sealable plastic bag (cut paper to fit in bag, if needed)
Note: Grab some newspaper or a table cloth to make clean up easier, even though the painting is done inside the plastic bag (in case it leaks). Also, consider a smock or coverup to avoid messes on clothes just in case the fun gets a little messy when you pull out the colorful art activity from the plastic bag.
Create abstract art
Instructions:
1. Ask your child to place tape on a blank sheet of paper.
2. Then, squirt blobs of paint onto the paper.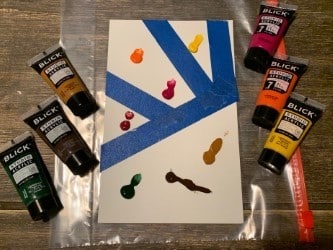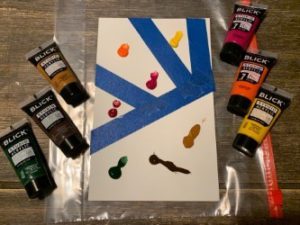 3, Carefully place the paper into the plastic bag and seal tight. You may want to add tape to the bag's seam to keep the paint-filled plastic bag from opening.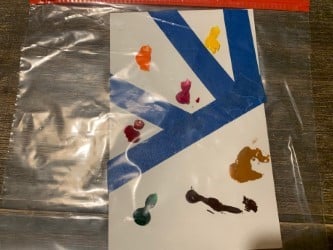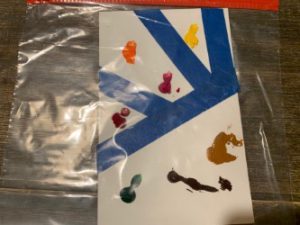 4. Next, ask your child to smush the paint around using their hands on the plastic bag. Let them enjoy seeing the colors mix together and feel the paint get smushed!
5. After the paint is evenly smushed around the paper, carefully open the bag, pull the paper out and let it dry.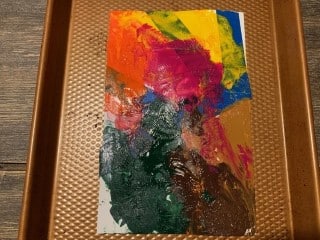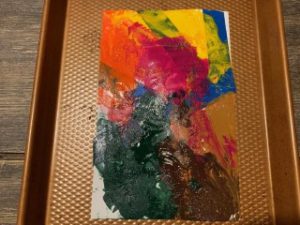 6. Finally, pull off the tape to reveal the magic paining!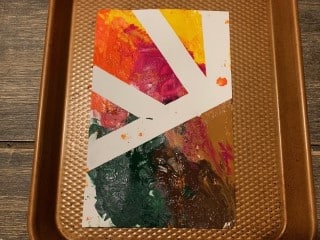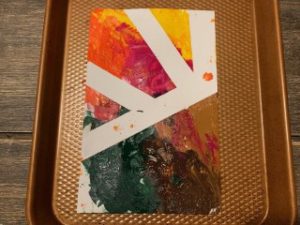 We hope you enjoyed creating some art without a paint brush. We're sharing more techiques soon.
About the activity
This activity comes from our Messy Creations series. It's one of the creative workshops the staff at the i.d.e.a. Museum develops regularly – using a variety of safe materials – for you little ones ages 6 months to 5 years.
It's an invitation to get messy and make art! But it also lets your child(ren) explore through sensory activities and build fine motor skills.