We're sharing another painting method for your little ones – no paintbrush required – from our Messy Creations workshop.
Before getting started, we recommend laying down some paper for unintentional messes. Also, smocks are always handy. If you don't have one, try a slightly oversize old shirt (that you don't mind getting messy) to cover your child's clothing while doing this project.
Materials
A spray bottle
Food coloring (your choice of colors)
Water
Paper
Sheet pan (for the activity)
White crayon

Steps
1. First, have your child draw on the paper with the white crayon – it can be anything he/she wants – to create a "resist" for the paint.
2. Whle your child is drawing, add water to your spray bottle. Then, add a couple of drops of food coloring into bottle and mix to get your "watercolor" for the activity.
3. Next, place paper into the sheet pan and let your child spray the watercolor onto the paper.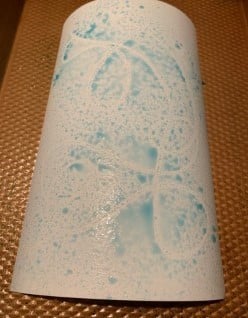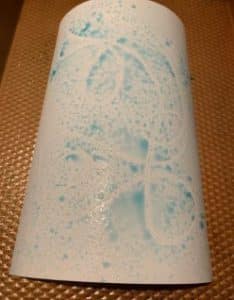 4. Finally, pat down the watercolor to reveal the surprise image that your child created!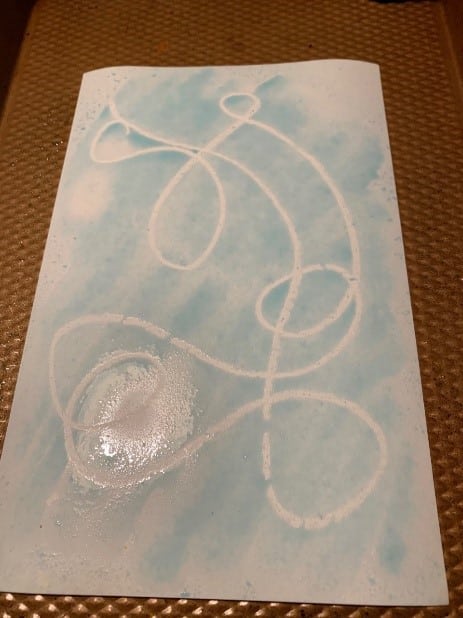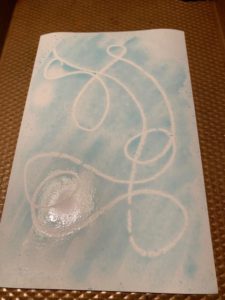 Alternative activity:
Check out our earlier video for a "secret drawing" reveal that uses watercolor and paint brushes. Find materials and step by clicking this link.
Note to caregivers
It's always good to narrate what we do and help provide the child with words to express what they are experiencing. This helps with language development. Some things you might ask while creating together:
What does it feel like?
What does it sound like?
What does it feel like?