Do your kids want to paint, but you don't have a canvas?  No problem. Try painting on paper plates!
Getting started
Materials:
Paper plates
Paint (preferably washable)
Paintbrushes or sponges
Paper towels
Cup with water (for cleaning brushes)
Newspaper or table cover (for easy cleaning)
Imagination
Watch the video or follow steps below:
Create!
Tip: If worried about messes, use a table cover before getting started.
Step 1 – First, squeeze out some paint on a plate. Think about the colors you want to use.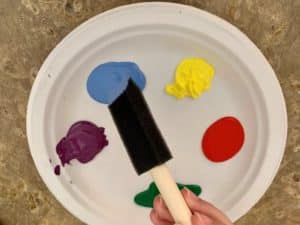 Step 2 – Next, take another plate and just imagine what you might paint.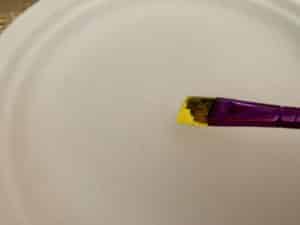 Step 3 – Start dabbling with colors and create.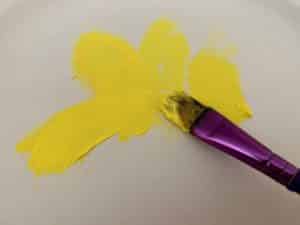 Tip: Use water and paper towels to clean brushes between colors. But sometimes mixing colors looks nice, too!
Step 4 – Keep adding colors until you feel your artwork is done.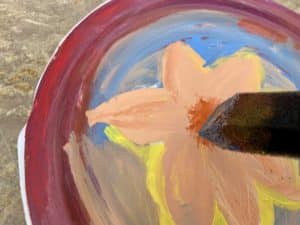 Tip: If you don't like how something is coming together, just use more paint to change your work.
Step 5 – Then add a "frame" for your art.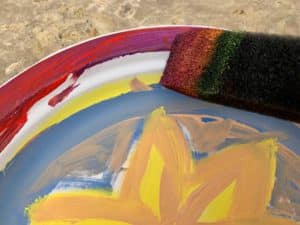 Step 6 – Continue to add more color if you like.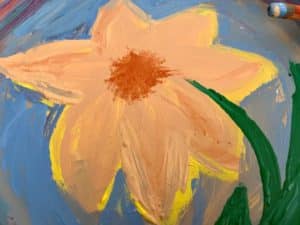 Step 7 – Finally, let dry.
Enjoy and repeat!