We are back with another post highlighting important school readiness skills!
For this activity we have recreated one of the resources we use in our early childhood education programs, a mosaic board.
Early childhood skills learned:
Color and shape recognition
Fine motor/scissor skills
Introduction to patterns
Creativity and imagination
Spatial organization
Logic and decision making
Getting started
We used basic crafting materials and recyclable materials easily found at home. This activity builds on skills learned from our previous sort-a-shape post.
DIY shape board materials:
Cardboard to make shapes thicker and more durable
Recycled plastic tray from herbs, tomatoes or any other small container to store shapes.
Various colors of construction paper
Scissors
Glue stick
or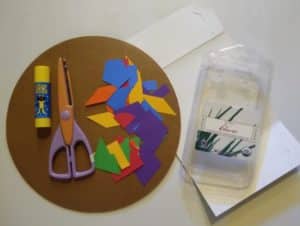 Make your board
Step 1: Cut shapes out of construction paper or from the shape template provided.
Step 2: Glue shapes on a cardboard box, leaving a small amount of room between each shape. Once dry, cut the shapes out of the cardboard.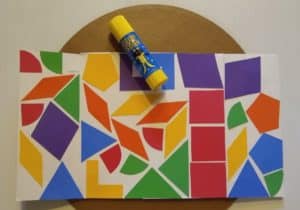 Step 3: Decorate your plastic container and place shapes inside.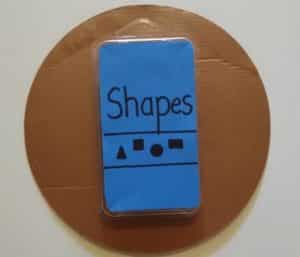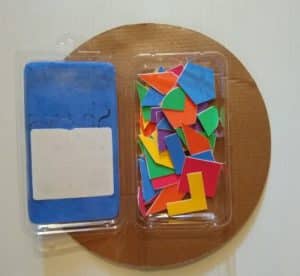 Step 4: Find a flat piece of cardboard or tray to use as a base to create on.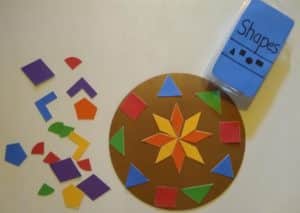 Tips:
Allow your child to use their imagination to create and recreate a shape masterpiece!
Use the shapes to introduce basic patterns.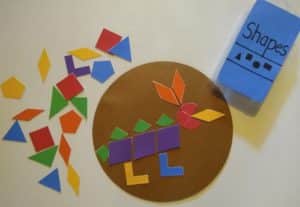 About this activity
This DIY mosaic shape board activity was created by Gallery Educator, Noelle Mendoza. As a Gallery Educator Noelle helps provide a positive and inviting experience for visitors and helps plan and facilitate educational programs and guided tours that enhance learning in an informal setting.
Noelle's background is in education and her passion is in the arts. "I love that working at the i.d.e.a. Museum allows me to combine two things that I love while serving the community and making a positive impact on student learning through the arts."