Tuesday's delicious activities are tied to Week of the Young Child (WOYC), taking place through Friday, April 16.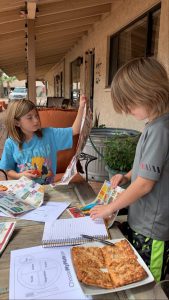 Tasty Tuesday is a fun day that's about more than just food. Cooking together connects math with literacy skills, science, and more.
Also, today presents a great opportunity to discuss healthy food options. If going to the grocery store, let them pick out veggies, fruit and other healthy options. If you're still staying close to home, plan a few healthy meals for the week with grocery ads.
This first activity – Healthy Meal Planning – comes from one of the museum's earlier exhibitions, The Art of Healthy Living. You'll need: Weekly grocery ads, scissors, glue stick and paper plate or "Choose My Plate" template from USDA.
Reading recommendations
A few books about food:
The Very Hungry Caterpillar by Eric Carle (click link to hear the author read this wonderful book)
Yoko by Rosemary Wells, which addresses appreciating different types of food
Eating the Alphabet by Lois Elhert, featuring fruits & veggies from around the world
Pancakes to Parathas: Breakfast Around the World by Alice B. McGinty, highlighting 12 countries
If you don't have these, we recommend checking online for children's books about food. Click on the link for some additional recommendations for Tasty Tuesday from our friends at Mesa Public Library.
Get in the kitchen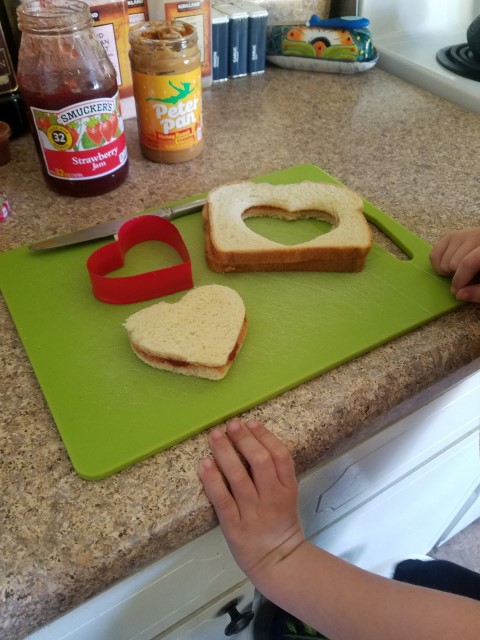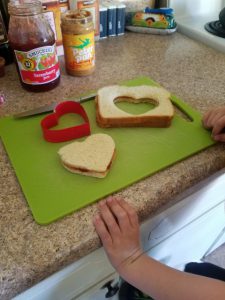 Just peek into your pantry, gather some healthy foods and get creative. Your child will enjoy the quality time as you make a healthy snack together.
Next, visit www.choosemyplate.gov for information, resources, challenges, recipes and more! Use what you learn along with your prior knowledge to create healthy snacks with your kids.
Get them involved in the cooking process and get them excited about healthy foods by getting creative and making these snacks visually fun to look at.
Take pictures of your creations and post them on social media to share ideas and spark conversations about yummy nutritious snacks that can also be considered a work of art!
Additional at-home activities from the National Association for the Education of Young Children (NAEYC):
WOYC spotlights early learning and the educators, who support the positive development of young children.
We hope you enjoy Tasty Tuesday!