Welcome to the i.d.e.a. Museum
Enjoy art and hands-on activities that support early learning, nurture creative thinking and engage families in fun, quality experiences. We have three main gallery spaces: ArtVille – featuring soft blocks and imaginative play; HUB – providing a variety of interactives to channel your creativity; and the Whiteman Family Exhibition Gallery – highlighting artworks by local, national and international artists plus hands-on activities inspired by the artworks created for the entire family.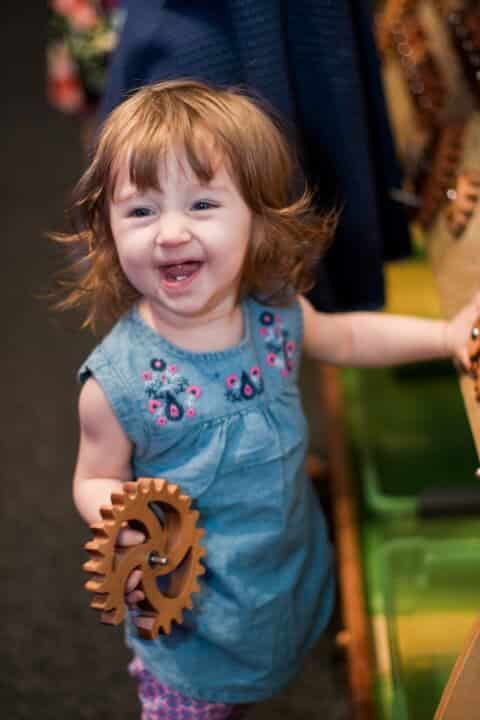 Explore – imagine – create!
Be sure to check out Weather or Not: Art with Atmosphere now through Jan. 19, 2020. This special exhibition highlights the wonder and artistry of our weather, with a special emphasis on water and sustainability.
Join us for artful fun as a family. We're located at 150 W. Pepper Place in Downtown Mesa. Hour are 9 a.m. – 4 p.m. Tuesdays – Thursdays and Saturdays; 9 a.m. – 6 p.m. Fridays and 12 p.m. – 4 p.m. Sundays. Closed Mondays and major holidays.
Please bring socks if you plan to visit ArtVille, our imaginative town aimed at little ones 0-4 years old.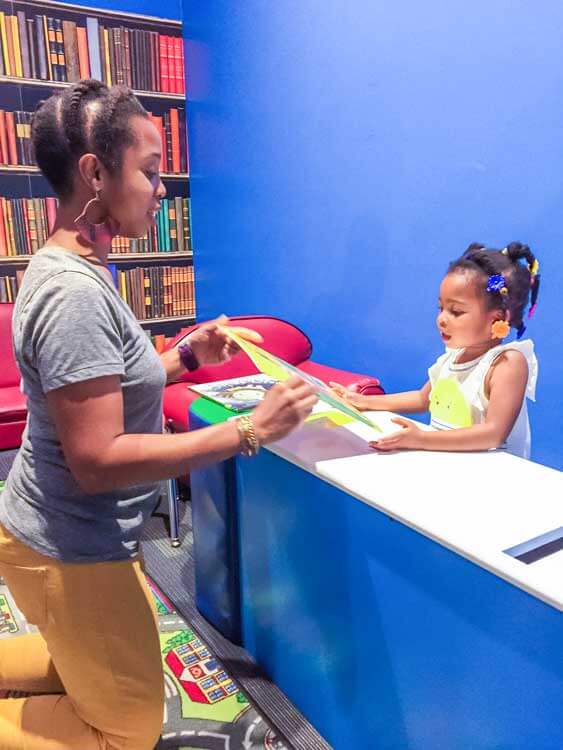 Visiting for the first time?
FAQs
For more information about our museum visit our most frequently asked questions page.
Directions
Visit our directions page to find your way to the museum.
Home page
Go to our home page where you'll find more information about events and activities around the museum.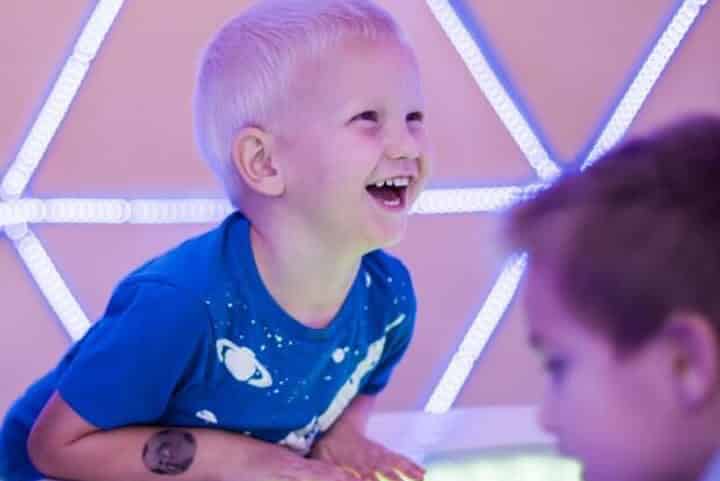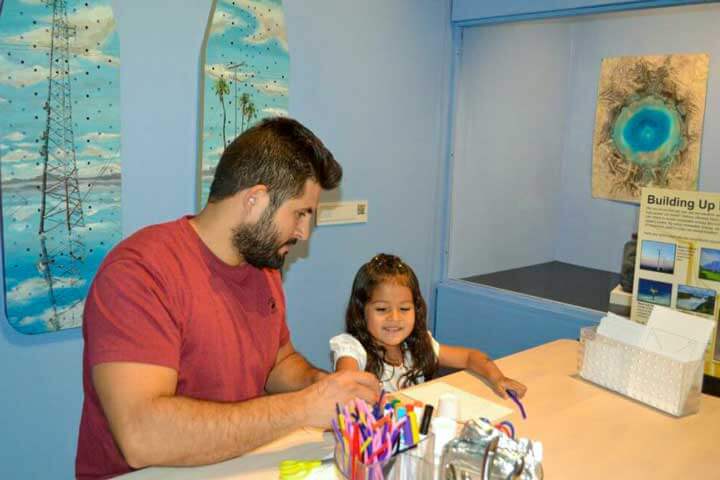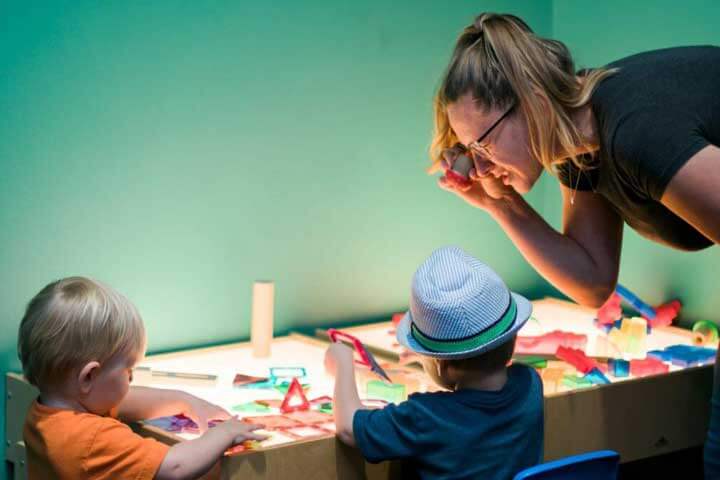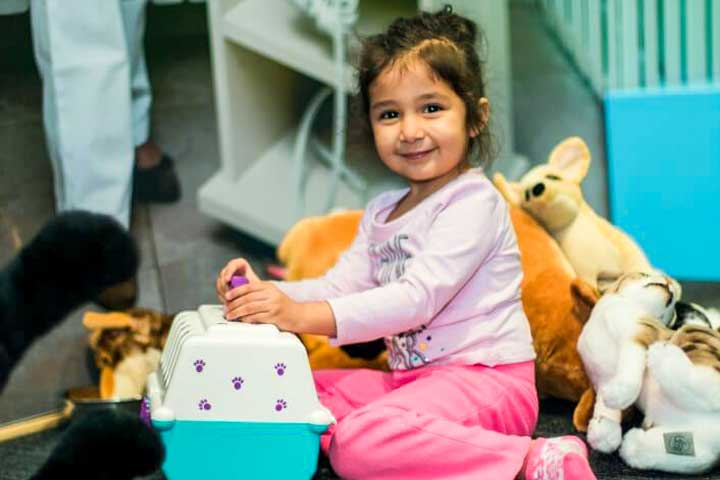 What Our Families are Saying
We try to get to the i.d.e.a. Museum to see each different exhibit. The varied subjects are presented in such a fun and creative way that I would hate to miss one!
My kids really enjoy playing in the Cafe, Library and Veterinary Clinic in ArtVille and they really love the black light room in the museum.
 I have a toddler and infant, so they both like to play together in ArtVille in the cafe, train and performing arts stage, then we go to the HUB and Whiteman Family Exhibition Gallery where we spend our time learning together.