Let's design some fun colorful eggs. This time, we'll try using watercolor pens to create.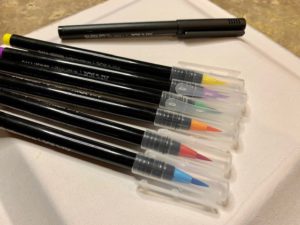 You'll need:
Watercolor paper or thick paper (we used a paper plate)
Watercolor pens
Black market (for outlining your drawing)
Imagination
Optional: Table covering or smock to protect table and clothes
Getting Started
Watch video for inspiration…
If you have trouble getting inspired, just look at some egg decorating ideas online or in books. You might also ask yourself:
What type of colorful egg will I draw?
What colors will I use? Pastels or bright colors?
What will be in my drawing? Grass, trees, flowers, animals, people, etc.?
Remember, focus on the process and having fun!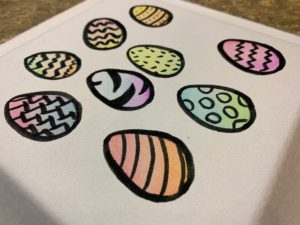 More ideas…
Finally, you might enjoy these activities, too: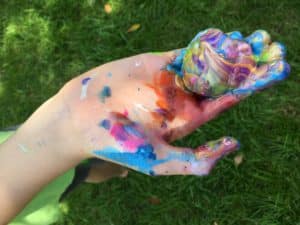 About our volunteer
Julia is a student at Arizona State University studying biology. She draws and paints to relax and think. You might find her at the museum helping at an event, but she's often behind the scenes helping input data and prepping sample artworks for marketing events.