We're sharing a fun game – similar to the draw-a-story game shared by Chandler artist Shachi Kale, whose artworks are featured in our Art of the Story exhibition. This one features doodles, which we hope will help you encourage your child(ren)'s imagination and help them practice drawing skills.
Why doodle? Well, it's a creative outlet and interestingly helps with concentration and learning. It also helps with processing stress and emotions – who isn't feeling some of that these days? Learn more about the benefits of doodling below.
Getting Started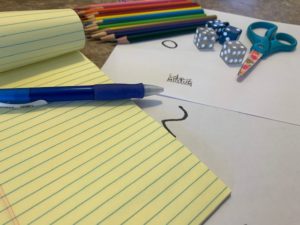 Materials:
1 or more dice
Paper
Pen or pencil
Doodle template (or make your own)
Scissors
Colorful pencils, crayons or markers
Imagination
Let's Play!
Step 1: Gather your materials.
You will create your own doodles or download our doodle template.
Step 2: Print and cut doodle templates.
Or, draw a few doodles on some paper.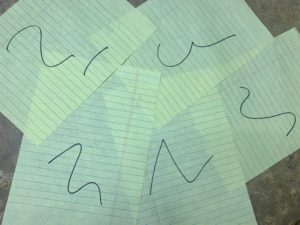 Step 3: Create a list of things your child likes to draw.
Your list's length depends on how many dice you plan to use.
Tip: We started our list with number four (4), since we opted to use four dice and because you can't roll lower than four. We wrote down 21 items (4-24), but with 2 dice, you only need to come up with 11 options (2-12). For younger kids, you might try one die and list 6 items to draw.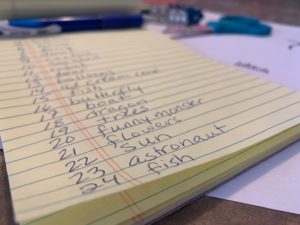 Step 4: Place doodle sheets face down.
Step 5: Roll your dice!
Step 6: Select a doodle sheet and tap into your imagination.
Step 7: Draw!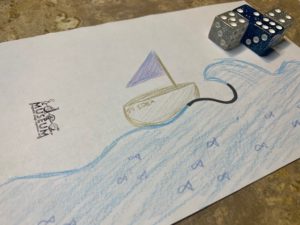 Step 8: Repeat!
Learn more
Doodling has many benefits. Check out these articles to learn more:
About our volunteer
Julia – featured taking doodles and turning them into drawings in our video – is a student at Arizona State University studying biology. She draws and paints to relax and think. You might find her at the museum helping at an event, but she's often behind the scenes helping input data and prepping sample artworks for marketing events.