Let's experiment with watercolors. Today, we feel inspired to paint some whales from our imagination. Getting started You'll need: Watercolor paper or thick paper (we used a paper plate) Watercolor paints Paint brushes A cup of water Paper towels (for dabbing your...
read more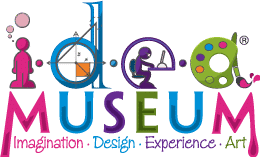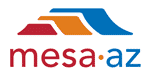 Address
i.d.e.a. Museum
150 W. Pepper Place
Mesa, AZ 85201
Admission
Admission: $9/person
Free for members and
those under age 1
Hours - NEW!
9 a.m. - 4 p.m.
Tuesday - Saturday
12 p.m. - 4 p.m.
Sunday
Closed
Mondays